Shop by Category
Fresh Australian Juice for Wine making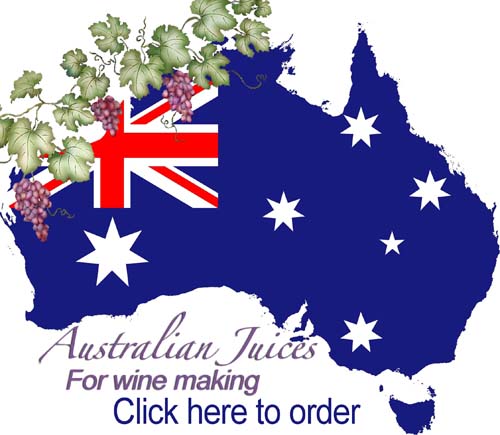 ---
Presque Isle Wine Cellars is proud to be importing fresh Australian juice for the third year in a row. The Australian juice is aseptically packed and enzymed with no yeast added. It is kept at just above freezing from harvest until it is sold. Thanks to the aseptic packaging and temperature control the juice will maintain freshness and stability for months on end.
The following varietals are available for 2017: Cabernet Sauvignon (Red), Shiraz (Red). Chardonnay (White), and Sauvignon Blanc (White) either in 20 L (5.3 gallon) pails or 195 L (51.51 gallon) drums. Click here to learn more about these varieties.
PRICE PER PAIL $70
51.5 GALLON DRUM $575
The pick up date for these pails will be announced, or call for special arrangements: 814-725-1314.
Download a PDF order form.
Commercial Customers: Volume discounts are available. Please contact our Commercial Sales Manager Randy at 814-725-1314 ext. 209 or rbranch@piwine.com for more details- we have many options available to meet your needs.
Click the "Select" box and choose a quantity for the product you would like to order, and then click "Add to Cart."