Shop by Category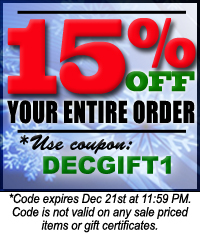 Winemaking and Brewing Supplies
Since 1964 Presque Isle Wine Cellars has been a leader in the wine making supplies and equipment business, serving both home and small commercial winemakers of all skill and experience levels.. Our motto is "Everything For the Winemaker" and we have the most comprehensive selection of winemaking supplies and equipment in the business. Our goal since our founding has been to provide the widest selection of quality winemaking supplies and equipment at the fairest prices with unparalleled customer service.
For our customers with a non-exclusive relationship to wine, we are pleased now to also carry Beer Making supplies, and we look forward to assisting you with crafting your own beer.
In addition, we invite you to contact our knowledgable staff with any questions you have, whether it is regarding a specific product, or you have a general winemaking question or problem. Our customers' success is our success and we take pride in our unparalleled customer service and dedication to helping our customers make the best wine and beer possible.
Feel free to visit our Tips & Techniques, or give us a call to discuss the winemaking process.
We've been busy improving things and, in the process of moving products from our old site to our new website, a few may have gone missing. While we are rounding them up, If you do not find a product you are looking for, please call us at (800) 488-7492 to order it by phone.