6th Annual Wine making Seminar 2018
ORDER CHILEAN JUICE ORDER AUSTRALIAN JUICE SIGN UP FOR EMAIL LIST
---
Discover the professional tips and techniques for making better wine. This is your opportunity to ask any questions you may have about the wine making process, and gain insider insight. Share your techniques and learn new and the latest methods. Network with other home winemakers and experts to become a better winemaker. REGISTER ONLINE NOW.
Come join us on Saturday, March 10th, 2018 from 9am- 1pm and 2pm-4:30pm for our 6th Annual Home Wine making Seminar. Learn tips and tricks from expert winemakers, and have the opportunity to have the experts and your winemaking peers taste your wine and give you customized feedback at this FREE workshop!
This year's seminar will again be held at the Luther Memorial Church in downtown Erie, 225 West 10th Street, Erie, PA 16501. Parking is located at the church, as well as in the lot across from it.
The goal of our winemaking seminar is to make our home winemakers more comfortable with winemaking with juice pails, and to be there along the way to help answer questions about the process. If you have purchased juice from us in the previous years, this will be a great opportunity to discuss your experiences with fellow wine makers – good or bad, and to help build upon that to make your next batch even better! If you have never made wine before- this is a perfect opportunity to learn from the experts and let us help you make a great first batch!
Call us at 814-725-1314 to register and reserve your seat for this event, or register online!
SUMMARY AGENDA MEET OUR EXPERTS DIRECTIONS
---
Here's a quick look into what we'll be discussing this year: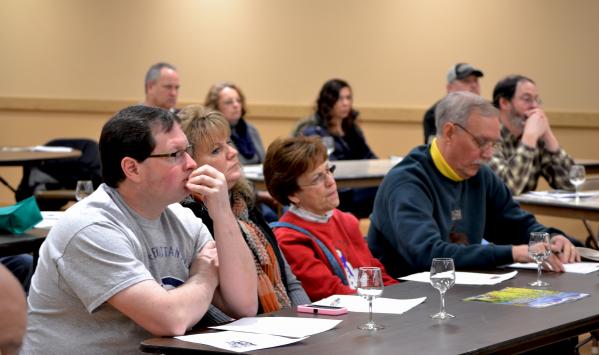 Allow us to introduce you to our Juice Pails: Learn the advantages of this fresh wine making juice, the regions in which they were produced, and the characteristics of the grapes used to create these juice pails.
Winemaking Mini Lectures: Our experts will speak on a few wine making topics that will allow you to understand the winemaking process more fully, ultimately resulting in better decisions during your winemaking process, and therefore better wine.

Questions or Concerns You May Have: We will address your questions and concerns in an effort to help you produce the best possible wines.

Q & A with Expert Winemaking Panel: Ask any winemaking or juice questions you may have, and give us feedback.

---
This Year's Agenda:
8:45 a.m. Welcome and Introductions.
9:20 a.m. Bob Green, Executive Winemaker at PIWC. Acid Adjustments
10:05 a.m. Garret Morgan. Oak Alternatives.
10:50 a.m. Bob Green, Executive Winemaker at PIWC. Chemistry Theory.
11:40 a.m. Hands on Workshop with Debbie Lam, Garret Morgan, Randy Branch, and Bob Green. Includes a Sensory Evaluation of four wines. Learn to analyze the wine and identify any faults in this hands on demonstration..
12:30 a.m. Q&A Wine Discussion. Ask any member of our expert panel questions you may have, and let us know what you would like to see us carry in terms of winemaking products.
1:00-2:00 p.m. Lunch Break. Enjoy a lunch on your own, and return at 2pm for Wine Evaluations and networking with peers.
2:00p.m. Evaluations of Pre-Submitted Wines. Our expert panel will evaluate wines that were pre submitted before the seminar.
---
Meet our Expert Panel:
We will have experts in the winemaking field that will instructing the workshop and will be on site to answer any questions you might have.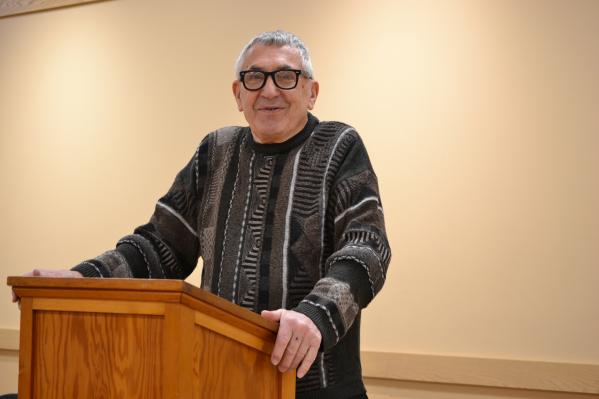 Doug Moorhead is Vice President of Presque Isle Wine Cellars and a company Director. Doug grew up on a fruit farm in Harborcreek Township in Erie County and at 80-something still farms on his 170 acre family owned vineyard in addition to his activities with Presque Isle Wine Cellars. He graduated from Penn State in 1956 with a degree in Pomology. Doug's father, Douglas McCord Moorhead, to help survive during the Great Depression, had a side business brokering what few wine varieties there were in the area with several small ethnic wineries in or near Cleveland, Ohio and with Gold Seal Vineyards and Widmer Vineyards in the Finger Lakes Region. He was also very active in cooperatives in the Lake Erie area and was President of National Grape Cooperative when it was able to purchase Welch Foods and vastly improve the economic prospects of Concord growers. He was later President of Welch Foods in the late 1950's. Doug grew up in that environment and became interested in the economics of growing wine grapes to replace the acreage of other fruits such as sweet and sour cherries, peaches, plums and apples which had become less and less profitable in the Lake Erie area. Doug experimented with nearly 200 French Hybrid varieties and introduced the growing of European grapes (Vitis vinifera) into the Lake Erie area in the late 1950's. One of his main interests has been to produce quality wines from traditional European grapes grown in Pennsylvania, a goal which several other wineries in the state are now also accomplishing. He was the first chairman of a State Grape Marketing Council which developed the legislative proposal that became the Pennsylvania Limited Winery Act in 1968. He was a long time director and a past president of The Pennsylvania Wine Association, was a long time director in the National Grape Cooperative, which owns Welch Foods, was an adjunct professor in the culinary department at Mercyhurst College in North East, PA, and is currently a director of Wine America and The Pennsylvania Grape Marketing Board. Though he enjoys walking a bit more these days, Doug was a competitive runner completing marathons and ultra-marathons into his fifties. He is also an avid Bridge player holding the Life Master rank.
Robert (Bob) Green. has returned to Presque Isle Wine Cellars as our Executive Winemaker as of September 2015 and oversees our Wine and Fresh Product operations. Bob had been our Winemaker for 23 years until leaving us in 2004 to pursue opportunities in winemaking education and we are happy and fortunate to have him back with us. Bob has been a thoughtful and innovative winemaker with 33 years of professional experience as well as being a longtime instructor at Mercyhurst University Culinary and Wine Institute and Director of the Viticulture and Enology program at Harrisburg Area Community College. Bob is a native of Union City and was trained at Penn State Erie as a benthologist, a biologist specializing in studying swamp life and ecosystems. This rigorous scientific and laboratory training and experience in tandem with Bob's winemaking artistry are a powerful combination that has led to many memorable and award-winning wines produced throughout his career. Find Bob on LinkedIn.
Randy Branch is PIWC's Commercial Sales Manager and Business Manager. He joined PIWC in May 2014 and brings with him over 25 years of sales experience in industries such as insurance, technology and commercial real estate. A native of Olean, NY and a graduate of the College of Wooster, Randy is looking forward to providing our customers the wine making supplies and equipment needed to craft great wine. His hobbies include sailing, skiing and the occasional round of golf.
Debbie Lam joined Presque Isle Wine Cellars August 2000 and is currently the Customer Service Manager/Safety Officer. She has been with Presque Isle for 17 years and is always ready to help, and with her encyclopedic knowledge of wine making, she is sure to help solve any technical wine making problems that arise. From winemaking techniques to wine making supplies and equipment recommendations, Debbie is well qualified to guide our customers through the wine making process. When not helping our customers, Debbie acts as a EMT/FF volunteer with our local Fire/Rescue department. A long time home winemaker, Debbie is happily willing to share her tips and experiences to help anyone make the best wine possible.
Garrett Morgan first entered the wine industry in 2007 at Sparkling Ponds Winery as the Winemaker while pursuing an English degree at Mercyhurst College. He has since hand crafted nearly half a million bottles of wine (every bottle corked manually using Red Portuguese Corkers!). Most recently he has worked with Presque Isle Wine Cellars and the winemaking team. He is a Harborcreek native, growing up on the lake just 2 miles west of Mooreheadville Rd. When Garrett isn't making wine or spending time with his beautiful wife and son you will likely find him on a lawn mower or in his basement restoring antiques.
Call us at 814.725.1314 to reserve your seat or register online!
---
Directions to Luther Memorial Church and Parking Information
PARKING: When you arrive please park either at the church or the parking lot across the street.
Be sure to sign up for our mailing list for the most up to date information about this event and others.
---
Call us at 814.725.1314 to reserve your seat or register online!