Annual Wine making Seminar 2019
ORDER CHILEAN JUICE ORDER AUSTRALIAN JUICE SIGN UP FOR EMAIL LIST
---
Discover the professional tips and techniques for making better wine. This is your opportunity to ask any questions you may have about the wine making process, and gain insider insight. Share your techniques and learn new and the latest methods. Network with other home winemakers and experts to become a better winemaker. REGISTER ONLINE NOW.
Come join us on Saturday, March 30th from 10-2pm for our Annual Home Wine making Seminar. Learn tips and tricks from expert winemakers, and have the opportunity to have the experts and your winemaking peers taste your wine and give you customized feedback at this FREE workshop!
This year's seminar will again be held at the Luther Memorial Church in downtown Erie, 225 West 10th Street, Erie, PA 16501. Parking is located at the church, as well as in the lot across from it.
The goal of our winemaking seminar is to make our home winemakers more comfortable with winemaking with juice pails, and to be there along the way to help answer questions about the process. If you have purchased juice from us in the previous years, this will be a great opportunity to discuss your experiences with fellow wine makers – good or bad, and to help build upon that to make your next batch even better! If you have never made wine before- this is a perfect opportunity to learn from the experts and let us help you make a great first batch!
Call us at 814-725-1314 to register and reserve your seat for this event, or register online!
---
Here's a quick look into what we'll be discussing this year: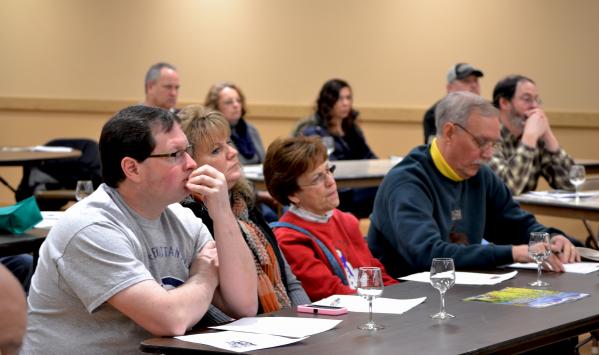 Coming soon! Check back to see a breakdown of our topics!
---
This Year's Agenda:
This year's agenda coming soon!
---
Directions to Luther Memorial Church and Parking Information
PARKING: When you arrive please park either at the church or the parking lot across the street.
Be sure to sign up for our mailing list for the most up to date information about this event and others.
---
Call us at 814.725.1314 to reserve your seat or register online!