Usage and Care of PIWC Brand Cartridge Filter Units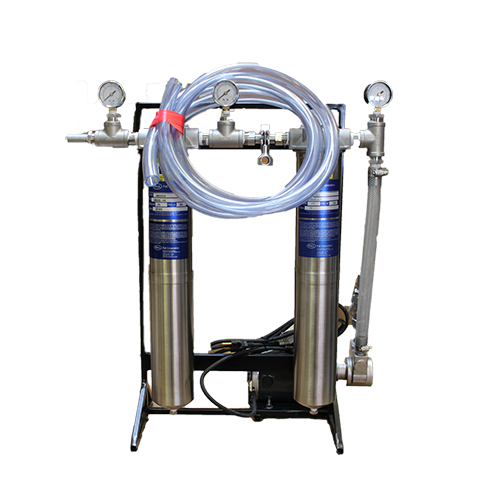 Instructions & Information on Usage and Care of PIWC Cartridge Filter Units
Presque Isle Wine Cellars' in-house designed and fabricated filter units are a simple, economical, and time-tested filtration unit that will get the job done for the home winemaker and for commercial operations producing up to around 15,000 gallons per year.
These complete units come with motor, pump, and filter housing on a convenient platform and use cartridge type filters. Our wide range of available filter cartridges allows you to achieve any level of filtration you desire. We stock several popular configurations but these units are customizable to suit your specific needs. Call us for a customized unit.
View our complete document on usage and care of our custom cartridge filter units. Or see all available PIWC brand cartridge filter units here.
---