Shop by Category
Chilean Juice Sale Order Form
---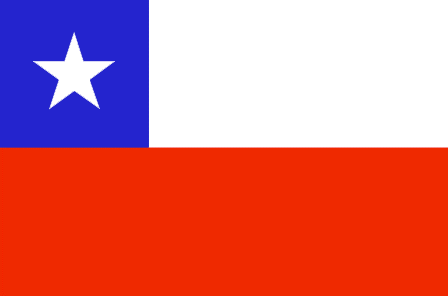 The Chilean juice pre-order sale has concluded for the Spring of 2019- please call us at 814-725-1314 to inquire about any extra available juice pails. Check back Spring of 2020 for your next opportunity to purchase this superior product! Be sure you are on our mailing list to be sure you don't miss it!

Presque Isle Wine Cellars continues to provide our winemakers with Fresh Chilean Juice, which we first introduced to you in the Spring of 2012. These whole, fresh, fully balanced juices are a great and economical alternative to concentrates. We encourage new winemakers and our concentrate customers to try making their own Chilean Wine - it is not only great for experienced winemakers, but for beginners as well! Packaged in convenient 6 gallon pails, there is no fuss, no mess, no processing misadventures – just get right to the business of making your wine. Learn More.
See a printable order form here.
19 Great Varieties to chose from for 2019! See below.
No Yeast Added. What does this mean to you, the winemaker? Rather than having the same yeast added to every variety of juice, we are giving you the ability to choose the best yeast for each variety.
Our custom fermentation packets are NEW AND IMPROVED for 2019. These packets offer our winemakers selections of the optimal yeast for each variety. Many of these yeast strains are only packaged in quantities suitable for commercial applications, but we are breaking them down in quantities suitable for 6 gallons batches. Along with the yeast, each packet includes pre-measured quantities of nutrients to aid fermentation. These packets will give you the same tools professional winemakers use to achieve the best results.
Prices for all juice pails are as follows. Note that the quantity discount does not appear on the form. The discount for buying larger quantities will appear in your shopping cart once they are added.
RED VARIETY PRICES*
| | |
| --- | --- |
| Quantity | Price |
| 1-3 Pails | $ 55.00 |
| 4-9 Pails | $ 52.00 |
| 1 Drum | $ 460.00 |
*Cab, Merlot, and Syrah Red blend from the Rapel region is a premium red and will be $57 per pail, or $54 for 4+, or $480 per drum
WHITE VARIETY PRICES
| | |
| --- | --- |
| Quantity | Price |
| 1-3 Pails | $ 54.00 |
| 4-9 Pails | $ 51.00 |
| 1 Drum | $ 455.00 |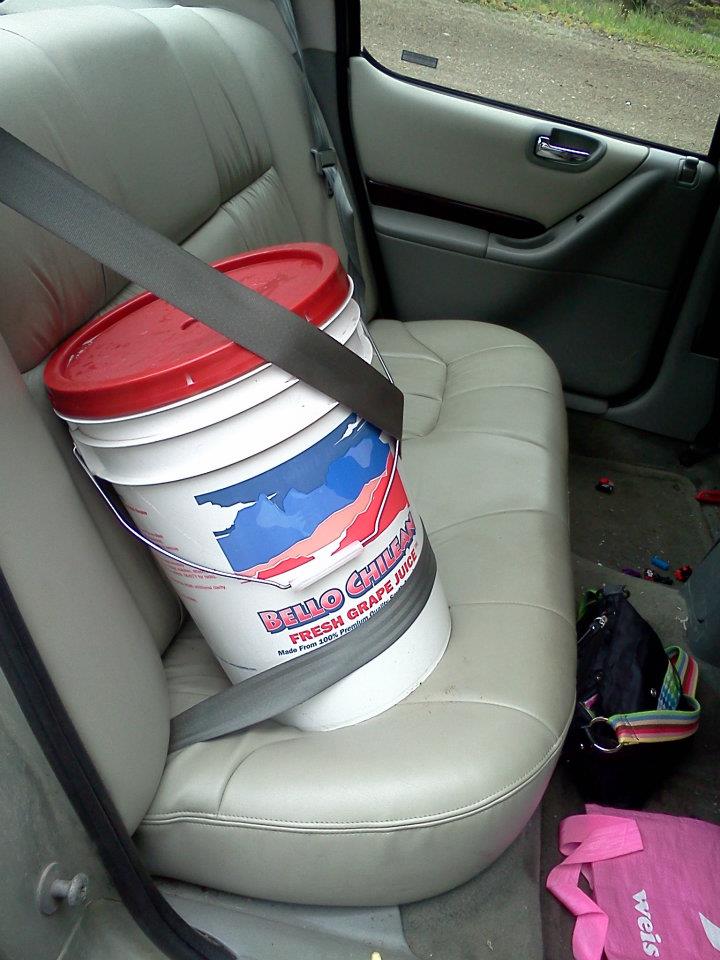 Chilean Pails and Drums must be PICKED UP AT WINERY. PICK UP DATE IS SCHEDULED FOR AFTER MAY 2ND, AT YOUR EARLIEST CONVENIENCE.However, all fermentation packets and other supplies can be shipped to you or picked up with your juice- choose your desired action at checkout. If necessary, we will be happy to make alternate arrangements for you to pick up your juices- give us a call for more details.
Please join our email mailing list or like us on Facebook so you don't miss the details of any of our grapes and juices sales this season. *By purchasing our grapes and juices, you give us permission to add you to our email mailing list so we may contact you regarding your order. See our privacy policy.
Make sure to CLICK THE CHECKBOX beside your desired juice and/or young wine variety and SPECIFY THE QUANTITY (in gallons) of juice/young wine you would like before clicking the ADD TO CART button.
Click the "Select" box and choose a quantity for the product you would like to order, and then click "Add to Cart."