Shop by Category
Local Grapes and Juices: 2018 Fall Harvest
Our 2018 Harvest has concluded! We thank all our customers for making this year a success once again!
---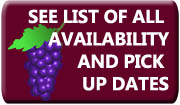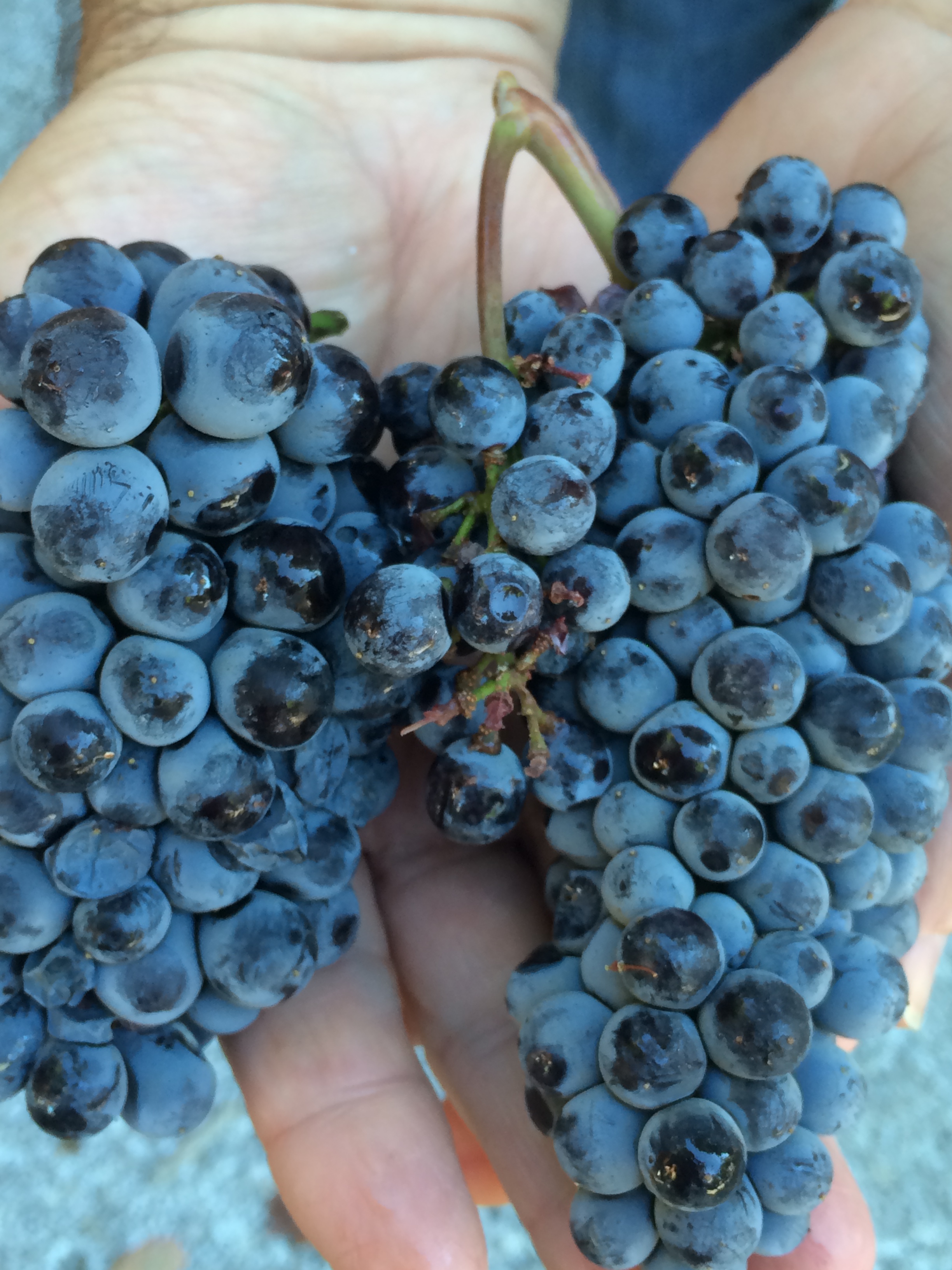 A Very Promising 2018 Local Harvest
It was a long winter with record snows including our Christmas Snowmageddon storm. The snows help protect the grapes from really cold temperatures although this winter we didn't see any prolonged below normal temperatures. Then we successfully avoided a late frost so were off to a promising start for the crop. May 1 marked the real beginning of spring and the growing season for us. The weather suddenly went from cold spring to full-blown summer. Temperatures stayed high—in the 70's and 80's—throughout the month, with the exception of a few days where it fell below average. The warm weather and well-timed rain gave the vines a kick in the pants stimulating abundant vine and canopy growth. Temperatures continued to be warm. June was fairly wet, but not excessively so, and July and August were generally hot and fairly dry, perfect for early ripening development. So long as we can avoid excessive rains going into September, this harvest is going to be a great one! See our Winemaker's ongoing assessment of this year's harvest conditions here.
As usual, our commitment is to work with our growers and suppliers to make sure our customers will have access to as much fresh Local Grapes and Juices as can be found. See all the grapes and juices we have to offer this year here. Check our Winemaker's Harvest Blog for timely updates and winemaking suggestions throughout the season.
There will not be any minimum order requirements for our Local Juice this year; you can request any quantities of juice to fit your needs. Local Grapes for pickup must be ordered by the Tuesday before the weekend specified on the schedule.
We cannot ship fresh local grapes or juice, so all grape and juice orders must be picked up at the winery. Need a shippable fresh juice option? Try our excellent quality Australian Juices.
SEE LIST OF PRODUCTS AND PRICING HERE. CALL 814-725-1314 TO PLACE YOUR ORDER OR ORDER ONLINE USING THE BUTTONS BELOW.
SEE OUR GRAPE & JUICE NOTES AND DOWNLOADABLE ORDER FORM.

---
Winemaking Equipment & Supplies
PIWC has a comprehensive inventory of winemaking supplies and equipment to accompany your grapes and juice. You can browse our online store and place orders online, by phone, or at our sales desk. You can save time on pick-up day by placing your equipment orders ahead of time so we can have them waiting for you when you pick up your grapes and/or juice. For customers new to making wine from juice, our PIWC Winemaking Kits are an attractively priced bundled package with the basic equipment you will need to make your juice into your first batch of wine.
---
Be sure that you like us on Facebook and join our email list to keep up with the latest details about all our grapes and juices sales for this year!