Wine Making Grapes and Juices
Why Purchase Your Fresh Grapes and Juices from us?

We sell only 100% pure grape juice. No water added.
We harvest our local grapes at the peak of ripeness to ensure quality. If its not ripe, we don't pick!
We purchase only from the BEST local and regional growers, and hold them to exacting standards.
We don't press for maximum yield, we press for maximum quality.
We offer a wide selection of varietals from many geographical locations to meet all our customers' needs.
We offer our customers the same high quality grapes and juices from the same high quality growers as we use to make our own award-winning wines.


We offer a variety of fresh juices throughout the year from premium vineyards around the world, as well grapes and juices from fall harvest in our exquisite local vineyards, for our home and commercial winemaker customers.
Looking for juice that can be shipped? Take a look at our premium quality shippable fresh Australian Juices and our extensive line of Juice Concentrates for Winemaking.
Commercial Customers - Please contact us first to help locate whatever varieties you may need. If it is out there, our strong relationship with our growers will allow us to find it and get access to it. For all of your grape and juice needs, contact our inventory manager, Jason Schwenk
Click here to see the most current grape and juice availability information.
---
Instructions for Home Wine making using Juice Pails

Follow our Facebook page or join our mailing list to ensure you don't miss out on any new grapes and juices information.
---
To make great wine you have to start with great grapes and fresh juice. PIWC has been dedicated to selling the highest quality grapes and juices to home winemakers and commercial wineries since 1964. Our fresh local grapes & juices are the same ones we use in our commercial winery operation to produce our popular and award winning wines. We purchase only from the best local and regional growers and hold our growers to exacting quality standards. Our staff is actively involved in the grower community to maintain the highest quality standards in viticulture and grape handling and processing. We believe in establishing strong relationships with our growers and insist on a commitment to quality practices from all growers with whom we do business. We stand by our growers who maintain that commitment and move on from those who don't. This approach provides a consistent supply of quality fruit for our customers and for us and a consistent and reliable market for our growers. We also provide our customers with grapes and juice products from Italy, Chile, Spain, Australia, California and the West Coast, and regionally.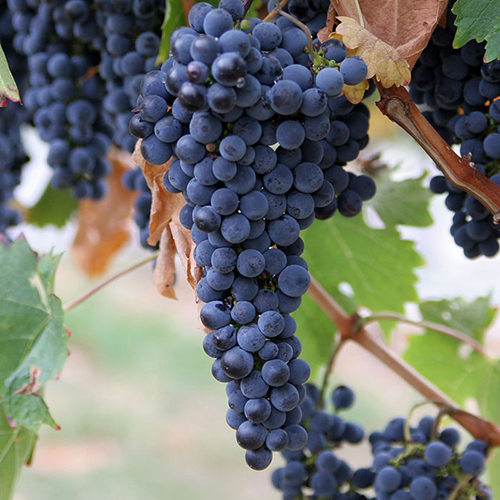 Varieties: PIWC has been selling high quality grapes and juices to home winemakers and commercial wineries since 1964. We were one of the first, if not the first, in our region to do so. With the exception of those from the West Coast, these grapes & juices are the same ones we use in our commercial winery operation to produce our popular and award winning wines. We offer a wide variety of Red and White, Native Labrusca, French Hybrid, Vinifera, Italian, and California grapes and juices.
Quality Product: ALL of our grapes are hand-picked to maintain quality and consistency. Our juices are lightly pressed, settled, sulfited and chilled to retard premature fermentation. We provide sugar, total acidity (T/A) and pH readings on all juices. We do not alter grapes or juices for sugar or acidity but will be more than happy to give our advice.
Your success is our success: We want your wine making experience to be enjoyable and satisfying. We stand behind the quality of the grapes and juices we sell. Though juices are settled and then racked before being sold, there will always be some sediment from which the wine, after fermentation will need to be racked. Sometimes a customer, especially on small orders, will get more sediment than is acceptable. When reasonable, we will make up the difference either by providing additional juice or giving a refund for the amount shorted. If you are dissatisfied or have a problem with our product please notify us. Please do not discard grapes or juice/wine before notifying us. Almost all wine problems can be rectified somehow and we will work with you to correct the situation.
---