Presque Isle Wine Cellars Wine
---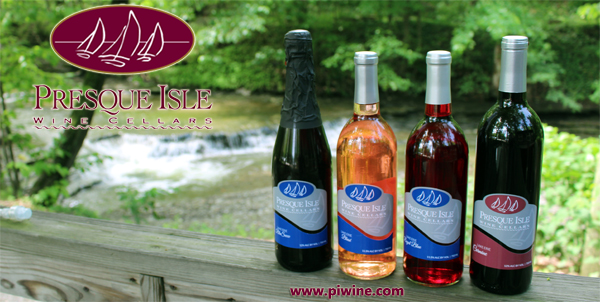 Presque Isle Wine Cellars has been crafting award-winning wines since 1969, and we invite you to visit our Isle House tasting room or Online Wine Store to experience the unique tastes and flavors that consistently win medals and awards in competitions throughout the country.
We make many excellent classic vitis vinifera wines, as well as wines from French hybrids and native vitis labrusca varieties – Concord, Niagara, and Catawba – for which our Lake Erie wine country is famous.
Whether you prefer elegant, dry European style wines or sweeter, fruitier labrusca wines, or even something in between; we have quality handcrafted wines you will like at PIWC.
PURCHASE OUR WINES ONLINE: Shop for your new favorite wine in our Online Wine Store, and discover our wide range of award winning wines. You must be 21 or older to enter.
PURCHASING OUR WINES: Find the establishments throughout PA that sell and serve Presque Isle Wine Cellars Wines.
OUR WINES: Discover how we offer a wide array of wine varieties in order to suit each customers' tastes.
OUR REGION: Learn about the Lake Erie Viticultural Appellation and how its unique microclimate helps grow the grapes required for our exquisite wine.
AWARD WINNING WINES: Learn which wines won medals in recent wine competitions we have entered our wines in.
WINE CLUB: Our all new wine club has been reworked and redesigned with Presque Isle Wine customers in mind. A great value, and a great gift for wine lovers!
---