Award Winning Wines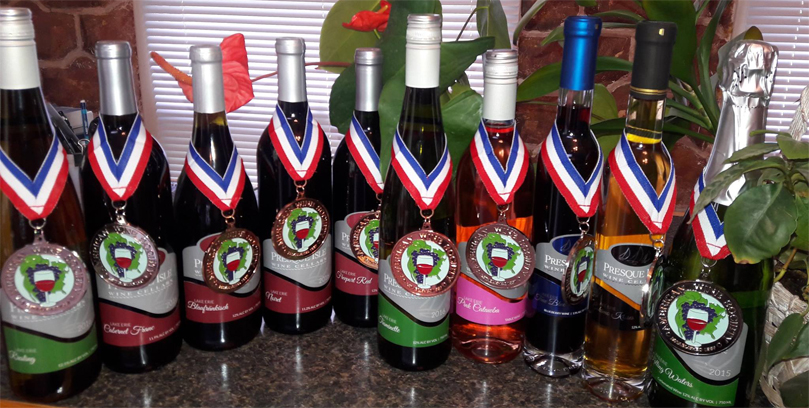 With over 90 years of winemaking experience between them, and a shared commitment to using the best quality grapes and following the best processing and cellar practices, our founder, Doug Moorhead, and our Winemaker, Bob Green, lead a winery team that has consistently produced award-winning wines year in and year out.
Presque Isle Wine Cellars is recognized and respected in the industry as a producer of high-quality, award wines across the spectrum of varieties and styles. Browse all our wines in our online wine store to purchase and taste for yourself, or we invite locals to visit us in our wine tasting room at our Isle House.
We traditionally enter our wines in National and Regional commercial wine competitions and historically we have fared will in both. We continue to win high awards in all competitions we enter.
Competitions we typically enter are listed below. Click the links on each competition name to learn more about the competition and how PIWC wines have fared at each one:
---