Presque Isle Wine Cellars – Where Pennsylvania Wine Began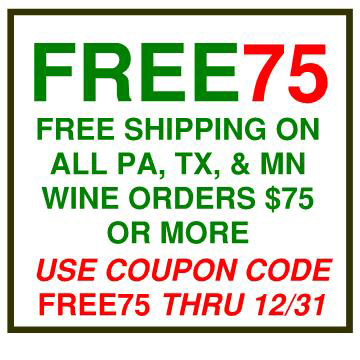 Since 1964 Presque Isle Wine Cellars has been blazing the trail for producing quality wine from the excellent grapes of the Lake Erie AVA. From our legendary Kisses ice-style dessert wines and Port to our Cab Franc and other unique dry reds to our wonderful regional dry and semi-dry whites to our joyful sparkling wines to our blueberry inflected wines and cider to our Lake Erie sweet wines made from local vitis labrusca grapes Concord, Niagara, and Catawba, our wines have been consistent award-winners in national and international competition across the range of varieties and styles. See our latest competition results.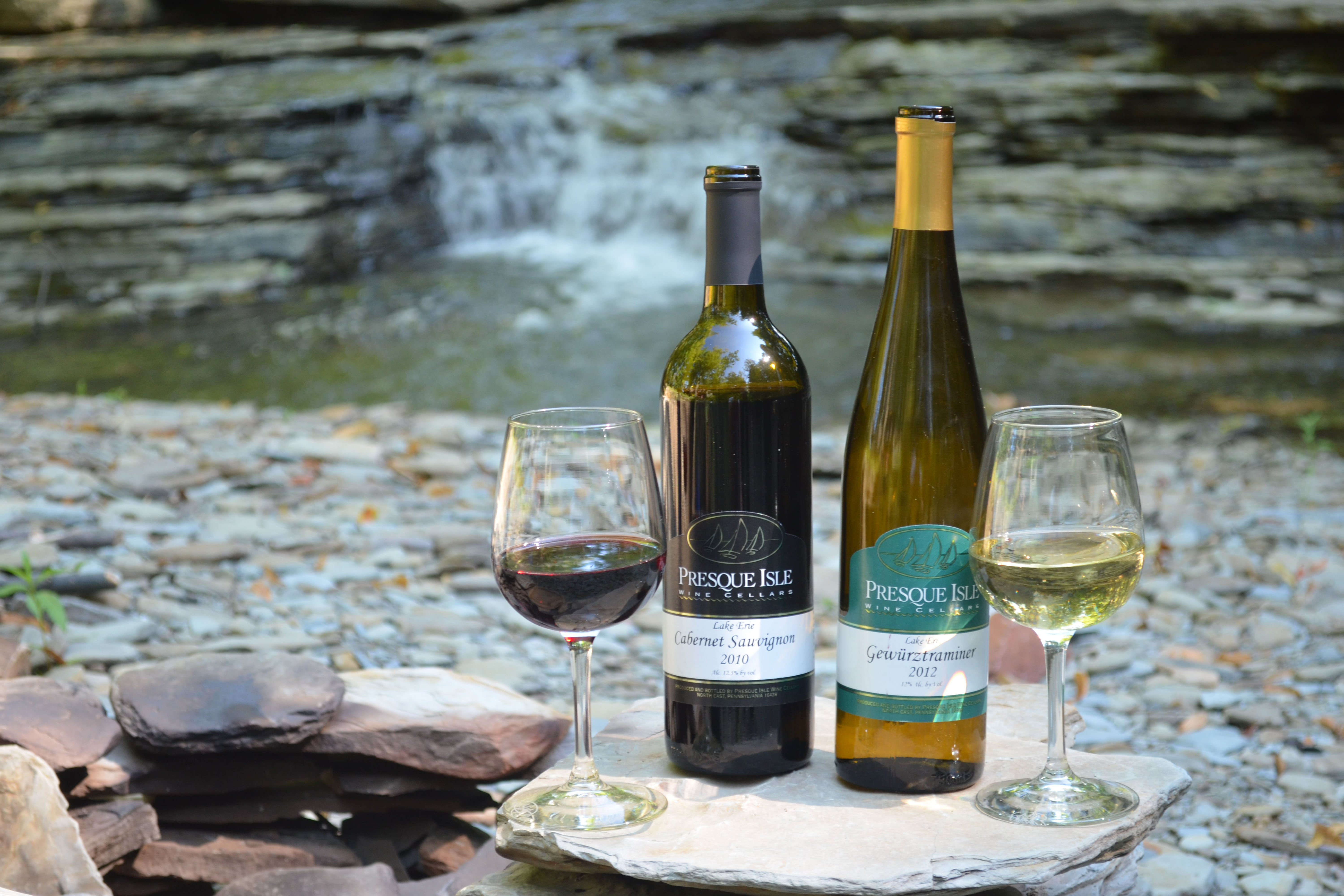 All our wines are available for online and phone orders for pick-up at the winery or for convenient direct shipment to customers in PA, TX, OH, NY, CA, FL, VA, IL, NC, SC, MO, DC, and 28 other states.
Our wines are also available at the winery, at our Colony Plaza store in Erie, at select grocery stores in Northwestern PA, at Pennsylvania Fine Wine and Spirit stores (limited varieties), and other select outlets. In Texas our Kisses ice-style dessert wines are available at all Central Market stores and all our wines are available for convenient direct shipment to TX residential and business addresses. Click here to see everywhere our wines can be purchased.

Go to our Online Wine Store Download our Complete Wine Catalog Download info about Our Winery Story
Our Winery and wine making supply store is situated along a beautiful cascaded section of Twelve Mile Creek that winds through our property. This wonderful and unique setting also has gorgeous woods with vibrant fall colors, and vineyards on a rise with flowering slopes falling gently down to a tranquil green meadow. We are fortunate and inspired to do our work here and we invite you to come visit us at our beautiful creekside location and enjoy a picnic and glass of wine by the waterfalls and enjoy some great food and wine in our Isle House tasting room.
Explore our beautiful Creekside Grounds Explore our Vineyards Explore our Isle House Tasting Room
We invite you to learn more about Our Wines made on site at the winery. We gladly offer tours to those interested. Call our Isle House Tasting Room and Cafe at 814-725-1314 extension 215 to inquire.
If you are over 21 you are welcome to visit our Online Wine Store.
---
OUR WINES    ONLINE WINE STORE    EXPLORE OUR ISLE HOUSE    ISLE HOUSE EVENTS