PIWC Wines Win Keystone Cup and More Medals in 2017 PA Wine Competition
---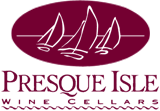 News Release
FOR IMMEDIATE RELEASE
April 1st, 2017
For more information contact:
Randy Branch 814-725-1314 ext 209
PRESQUE ISLE WINE CELLARS' WINES WIN BEST DRY WINE, BEST RED DRY WINE, AND OTHER MEDALS IN THE 2017 PA WINE COMPETITION
Presque Isle Wine Cellars is pleased to announce that its Lake Erie Cabernet Franc 2013 has been named Best Dry Wine and Best Red Dry Wine, and has won a gold medal in the 2017 Pennsylvania Wine Competition. In addition to these awards, the wine was declared Best in Show, earning the winery the Keystone Cup. The Pennsylvania Wine Competition is a prestigious annual competition hosted by the Pennsylvania Winery Association (PWA), and accepts wines from Pennsylvania wineries that can be labeled with the Pennsylvania appellation.
Other Presque Isle Wine Cellars wines that were awarded medals in this competition include 2015 Falling Waters (Gold), Touriga Nacional Port (Gold), 2015 Reflections of Lake Erie (Silver), Blushing Heron (Silver), and Freeport Red (Bronze).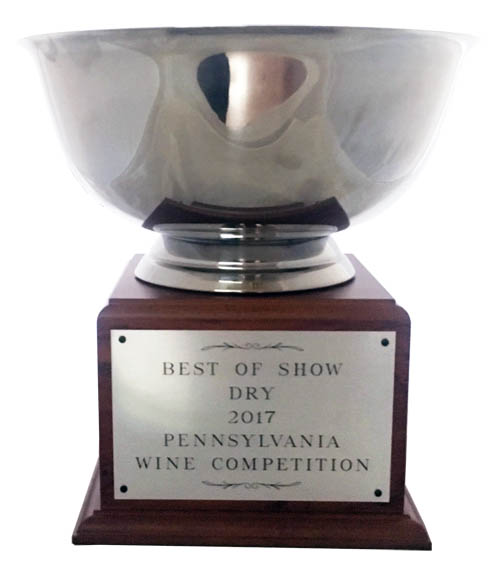 Presque Isle Wine Cellars' wines can be purchased at its Isle House Tasting Room at 9440 W Main Road in North East, its Presque Isle Wine Cellars at the Colony location at 2658 W. 8th Street in Erie, local Erie Wegmans locations, select Erie and Warren Tops Friendly Markets locations, and the new Giant Eagle Millcreek Marketplace location in Erie, as well as online at piwine.com. For a complete list of where you can purchase Presque Isle Wine Cellar wines, visit https://www.piwine.com/purchasing-our-wines.html.
ABOUT PRESQUE ISLE WINE CELLARS
Presque Isle Wine Cellars is a family-owned wine making supplies and commercial winery business located in North East, PA, in the heart of the beautiful Lake Erie Wine Growing Region. We began operation in 1964 and have been a leader in the winemaking supplies and equipment business since then. In 1969 we became one of the first two Pennsylvania wineries to open since Prohibition. We are proud to produce quality wines that consistently win national awards in wine competitions.
-###-

See PDF version here.