Sympa-PI Classique: Specialty Barrels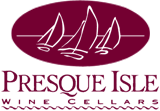 We have discontinued this line of barrels for the time being, but we do still offer separate lines of quality wine making barrels and barrel alternatives. See available wine making barrels here.
---
The Sympa-PI Classique product line is wide and diversified, and includes both Standard and Specialty barrels. Bordeaux and Burgundy style barrels and 300 liter and larger containers are available with various finishings and options. Multiple toasting options are available to create the oak style and characteristics you are looking for.
The Specialty Range is designed by Sympa-PI for specific applications. Selections available include the signature F de Mercier (designed for big reds needing periods of long aging); the water bent Affinity (created for light to medium reds and white wines); the Harmony (ideal for wines sensitive to oxidization) and the Acacia (fashioned for freshness and complexity in white wines).
F de Mercier: This is Sympa-PI's signature barrel, meant for wines needing long aging periods. Designed for well matured, strong wines, with a smooth and refined texture, fatty in the middle of the mouth, aromatic complexity, and length. Highly suggested for big, bold reds including the Bordeaux varieties, Syrah and red hybrids such as Norton.
French oak
Tight grain
Air seasoned for 36 months in the wood yard (24months for standard barrels)
Special Finish
Limited Production
Available in 225L Bordeaux, 228L Burgundy, and large formats: 300L, 500L
Affinity: Sympa-PI's Affinity barrel employs a proprietary mix of fire and water during bending. In combination with medium and tight grain wood selections, a slow, long toast is offered in Medium Long and Medium Long Plus. The combination of tight grain and specific toast helps extract smoother tannins, thus respecting the essentials of the fruit and its elegance. The combination of medium grain and specific toast helps accentuate freshness, minerality and fat. This barrel is designed for light to medium red wines such as Pinot Noir and Merlot, red hybrids and white wines including Chardonnay, Sauvignon Blanc and Viognier.
French oak
Tight and medium grain selection
Air seasoned in the wood yard
Specific water bending followed by a Medium Long Toast
Water bending is used to reduce the oak tannin and prepare the oak for toasting which will result in a softer mouth feel.
Available in 225L Bordeaux, 228L Burgundy, and large formats: 300L, 500L
Harmony: This barrel brings great complexity through its tannins which give harmonious structure to wine and freshness to the grape varieties such as Sangiovese and Grenache which tend to have a great maturity and are sensitive to oxidization. Suitable for long aging, from 2 to 3 years.
French oak
Tight and medium grain
Air seasoned in the wood yard
Available in 300L, 350L, 400L, 500L
Acacia: These barrels made from acacia wood bring freshness and complexity to white wines. The acacia enhances the citrus fruit and floral notes. Acacia aged wines can provide structure and mouthfeel. An excellent alternative to oak for wines including Sauvignon Blanc, Pinot Blanc, Viognier, and Chardonnay. Recommended for a shorter aging period, between 8 to 10 months.
French acacia
Air seasoned in the wood yard
Rigorous selection
Available in 225L Bordeaux or 228L Burgundy
For more specs on each type and option, see Sympa-PI's specs here.