Our Isle House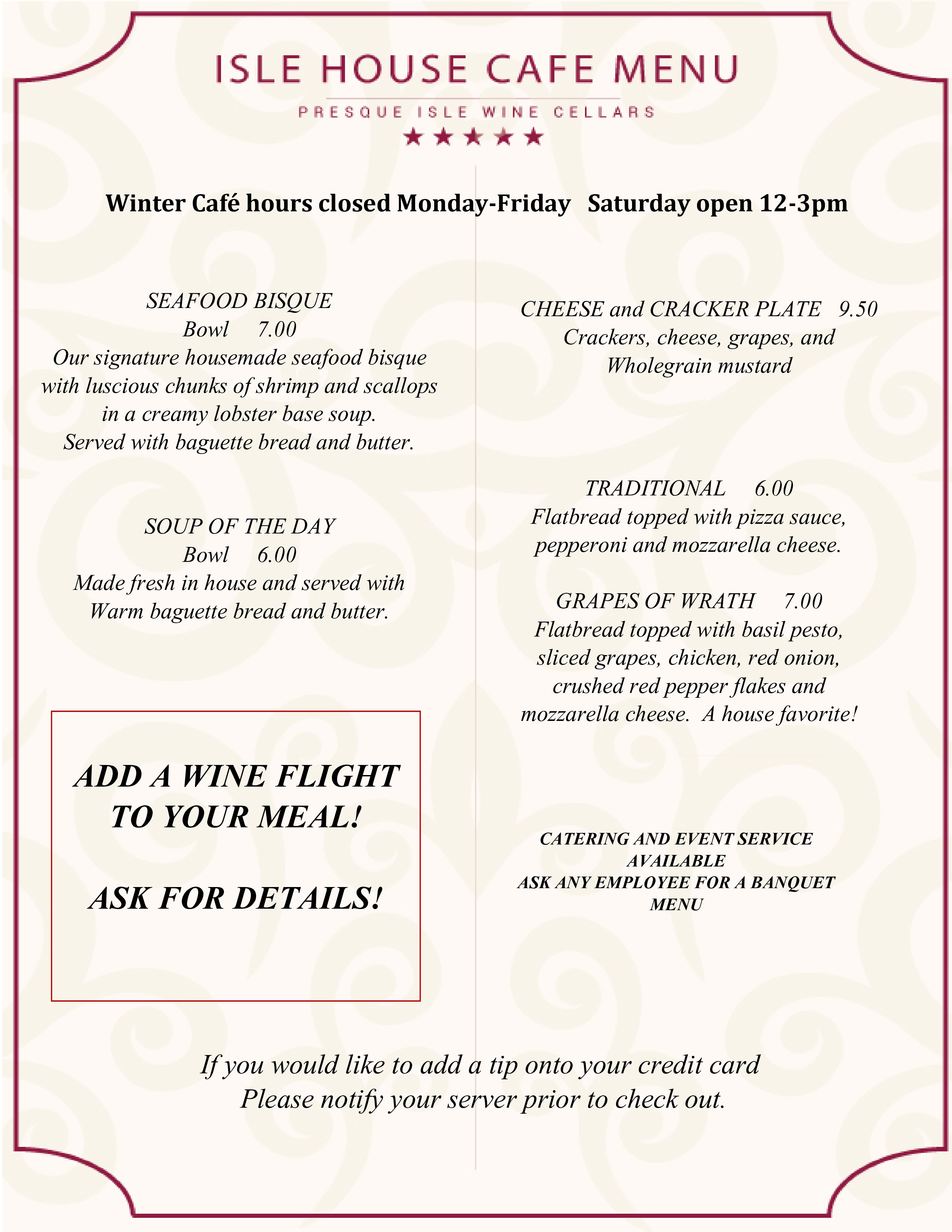 CURRENT HOURS*
Thursday - 11am to 4pm
Friday - 11am to 5pm
Saturday - 11am to 5pm
Sunday - 11am to 4pm
*We will provide wine tasting and wine sales at the creekside Supply Building on Monday thru Wednesday when the Isle House is closed.
The kitchen is currently closed except for some Saturdays and identified Sandwich Sundays. Please call the Cafe to inquire about specific days it may be open. 814-725-1314 extension 215. Limited menu available here.
Located adjacent to the winery in a sumptuously restored farmhouse, the Isle House serves as Presque Isle Wine Cellars' Tasting Room, Gift Shop, Event and Conference Center, and Educational Facility. We invite you to visit our Isle House for an afternoon of exquisite wine and light refreshments from our Isle House. See our menu for the food options available, and be sure to ask our staff which wines pair well with each!
New Wine Releases. With new wines being released regularly, you are sure to find one that you loved. From sweet and bubbly to dry, from red to white- learn more about our newest releases in our online wine store, and purchase online ,at the Isle House, or other locations that sell our wine.
Wine Flights always available! Choose between Semi-Dry, Sweet, or Dessert Flights.
Stop by the Isle House for our every day wine special! Buy 6 bottles of wine, get 1 bottle for free. Buy 12 bottles of wine, get 2 bottles for free.
---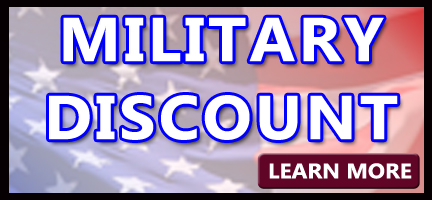 Enjoy a wine tasting to choose the wine that is just right for your loved one, and peruse our gift shop while you are here. No time to stop and see us? Our Gift Certificates are available for instant email delivery or via mail, and our Wine Club is another instant purchase that will allow its recipient to discover our wine collection throughout the year. Learn More about our gift ideas for the wine lover in your life.
We are also happy to introduce our Picnic Packages Menu- allow us to pack a picnic lunch or dessert for you to enjoy beside our peaceful creek and waterfalls, or within our beautiful vineyards.
slide one




slide two




slide three




slide four




slide five




slide six




slide seven




slide eight




slide nine




slide ten




slide eleven




slide twelve




slide thirteen




slide fourteen




slide fifteen




slide sixteen




slide seventeen




slide eighteen




slide nighteen




slide twenty




slide twenty-one



---
PIWC Wine Gift Baskets
Discover Presque Isle Wine Cellar's Wine Gift Baskets, a perfect gift for the wine lover for any occassion. With a variety of sizes available, you are sure to find the basket that is just right for the loved one you have in mind. Learn More.
---
Nestled among the vineyards and overlooking a tranquil meadow and creek on the winery property, the Isle House offers a beautiful and unique setting both inside and out. The Isle House is operated to create memorable wine and food experiences for our guests.
Our tasting room, and gift shop are open on a regular schedule throughout the year. Please come by and visit us during the following hours:

April through October hours:
Mon. thru Sat. 11 AM - 6 PM
Sunday 11 AM - 4 PM

November-December hours:
Mon. thru Fri. 11 AM - 4 PM
Saturday 11 AM - 5 PM
Sunday 11 AM - 4 PM
January through March hours*:
Thursday - 11am to 4pm
Friday - 11am to 5pm
Saturday - 11am to 5pm
Sunday - 11am to 4pm
*We will provide wine tasting and wine sales at the creekside Supply Building on Monday thru Wednesday 9am-5pm.

(For special events and services the facility can be available outside of these hours to suit the customer's needs.)
---
Indoor Amenities
The restored farmhouse offers warm and inviting interior spaces to relax and enjoy a glass of wine, good conversation, and light refreshments.
The dining area and upstairs rooms are perfect for your next special event, private dinner, or meeting. Learn how to plan your event with us.
Our well-appointed commercial kitchen allows for on-site catering.
Learn more about our Event and Meeting facilities.
Outside Amenities
The Isle House sits on a hill nestled among vineyard rows and overlooks a beautiful meadow and the lush wooded area around the winery.
Also running through the site is the incomparable Twelve-Mile Creek with its beautiful and tranquil waterfalls and tree lined vistas. Enjoy a stroll or leisurely picnic on the grounds or imagine your wedding or special life event here.
Imagine a dinner in the vineyard or along the creek with the smell of grapes and wine and the sounds of the flowing water filling the air in a background symphony of the senses. Imagine the summer sunlight filtering through the trees and the fall colors.
Imagine yourself here.
Food and Wine Experience
In addition to being affiliated with a working winery, the Isle House partners with local cuisine experts to bring the best wine and food knowledge and experience together for special events.
The Presque Isle Wine Cellars and Isle House partnership offers a rich food and wine experience and educational resource with PIWC's Douglas Moorhead having been a leader in the Eastern wine industry for 40 years and an instructor at the Mercyhurst Culinary Institute.
Isle House Mission Statement
It is our intent to create memorable experiences for our clients with our elegant and comfortable facility, our beautiful vineyard location, our nearby creek with its spectacular waterfalls and serene, therapeutic setting, our superb quality of wines, and through sharing the broad experience and expertise of our inviting, knowledgeable staff.
We are dedicated to sharing and promoting information concerning the marriage of food and wine in a lifestyle of moderation and contentment and promoting the value of quality wines to enhance everyday meals as well as special occasions.
Isle House Services and Offerings

Gift Shop and Local Artisan products
Light refreshments foods
PIWC special events, tastings, and dinners
Winemaking and Wine and Food Classes
Summer Events—Concerts and Movies in the Meadow series
Business Meetings and Conferences - Catering available
Room Rentals
Tours and Special Events
Special Life Events and Showers
Boxed lunches for bus tours, small groups - order ahead
Party trays—order ahead for pick-up for Super Bowl, graduations parties, lunch meetings, etc
Experience Dining - Dinner in the Vineyard, Lunch by the Creek, Dinners on the Deck
Free WiFi always available so you can stay connected.
CONTACT INFORMATION
Send us an email at info@piwine.com, or give us a call at 814-725-1314 ext. 215.
---