Sympa-PI Classique Barrels: Pricing and Shipping Info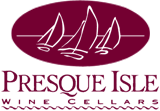 We have discontinued this line of barrels for the time being, but we do still offer separate lines of quality wine making barrels and barrel alternatives. See available wine making barrels here.
---
Pricing:
Base Pricing includes the barrel, shipping to the US, and all import taxes and duties. Prices are always listed in Euros and may fluctuate with the exchange rate. Currently the exchange rate is highly favorable for our US Customers and now is a great time to purchase top quality French Oak at great prices!

OANDA has a good currency converter that can give you a good idea of $US prices at any given time.
Please contact Randy Branch at rbranch@piwine.com or 814-725-1314, ext 209, for pricing information.
Order Deadline:
If you are interested in purchasing Sympa-PI barrels, all orders must be received no later than a deadline (call 814-725-1314 for the deadline). We set this date to allow time for manufacture, August holiday slowdowns, and transit and customs clearance in order to get the barrels to our customers by the first of October.
Once the order is placed, Mercier will manufacture the barrels and then ship directly from the factory in containers to the US.
US East Coast and Ontario customers: Barrels are received at Presque Isle Wine Cellars in North East, PA and are available for pickup at our location. Shipping from Presque Isle to your location is in addition to the base barrel price. If you can't make it to Presque Isle, we will work directly with you, the customer, to arrange shipping in the most economical manner.
For large individual or pooled orders that can fill a container and be delivered to one location, we may be able to work with the customers to arrange direct container shipment from the port of entry and save substantially on shipping.
Texas customers: Barrels will arrive through the Port of Houston and containers will be received at a Fredericksburg location - to be determined – where barrels will be available for pickup.
In addition, Presque Isle Wine Cellars orders a limited number of extra barrels each season directly from Sympa-PI to have available for our customers. These barrels are usually sold out very quickly, so pre-orders by the July deadline are highly recommended.
Please contact Randy Branch at rbranch@piwine.com or 814-725-1314, ext 209, to place an order or get more information.