Winery Events
Presque Isle Wine Cellars has many events throughout the year, including festivals, fundraising events, wine pairings, special wine tastings, sales, and special dinners. Check out what we have planned for you for the upcoming months.
We have many events planned for 2017, including special sales, Isle House dinners and wine pairings, and more events you do not want to miss. Check back for more details, or ensure you have joined our mailing list to be notified of our events and promotions, as well as receive exclusive discounts.
---
Featured Events
For a complete list of events- see the calendar below.
Tap the Barrel: Holiday Edition Bulk Wine Sale
Presque Isle Wine Cellars-Meet us at the Creekside Winery | Friday December 15th 9am-5pm, Saturday December 16th 9am-2pm
Tap the Barrel is Back! We need more space for our phenomenal 2017 wines so we are having a Tap The Barrel – Holiday Edition and offering really Incredible deals on some outstanding wines from 2016 and 2015. Get some great wine made by pros and bottle it up with your personalized label for distinguished gifts or to give to yourself and savor all year long! Learn more.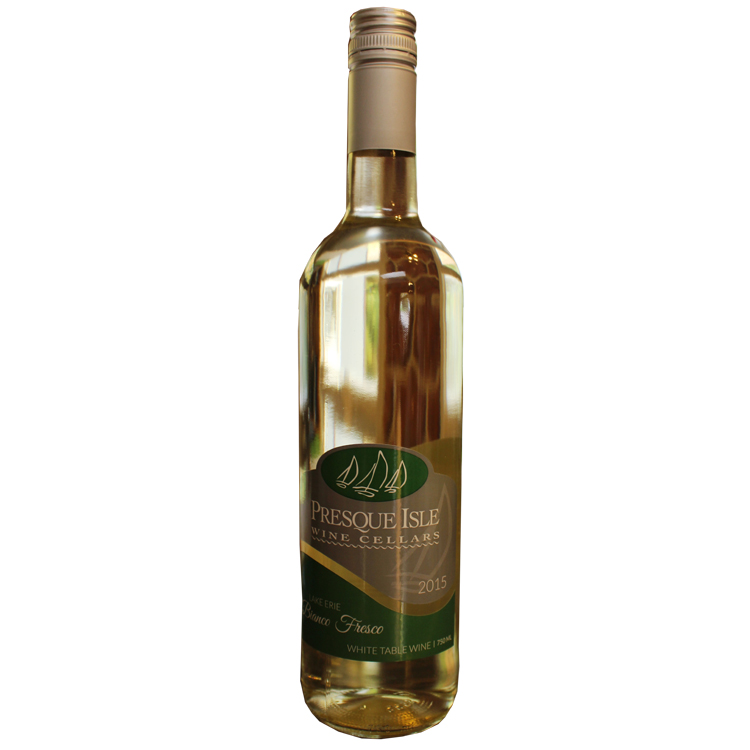 December Wine of the Month: 15% off Bianco Fresco
All Presque Isle Wine Cellars Retail Locations | Through Dec 31st
Our Bianco Fresco is supremely refreshing as the crispness of Seyval Blanc and the luscious peach, citrus and apricot notes from Cayuga work beautifully together to leave your palate tingling with lively flavors and wanting more. Bottled with just a touch of effervescence to dial up the fun. Share with friends at your next get together, or wonderful as an aperitif or served chilled with your favorite appetizers and light side dishes. Bella!
Join us any day in December for a FREE sample of our wine of the month- Bianco Fresco. Available during the month of December at 15% off or buy 3 get 1 free!
December 16th: Wine of the Month Pairing Day! Visit our Colony location or Isle House on December 16th for a complimentary pairing of our Bianco Fresco wine with traditional holiday cheese, crackers, and meats.
Happy Hour at Presque Isle Wine Cellars at the Colony
Presque Isle Wine Cellars at the Colony in Erie PA 16506 | Select Thursdays and Fridays in December 5-7pm
Join us at our Erie location, Presque Isle Wine Cellars at the Colony, for Happy Hour on select Thursdays AND Fridays in December from 5-7pm. During our Happy Hour, enjoy a discounted wine tasting- choose four wines to taste for only $1! Purchase one bottle of wine during Happy Hour and enjoy 10% off the bottle. Bring your friends! We look forward to seeing you.
Current December Happy Hour Dates: December 7-8th, 14-15th, 21-22nd.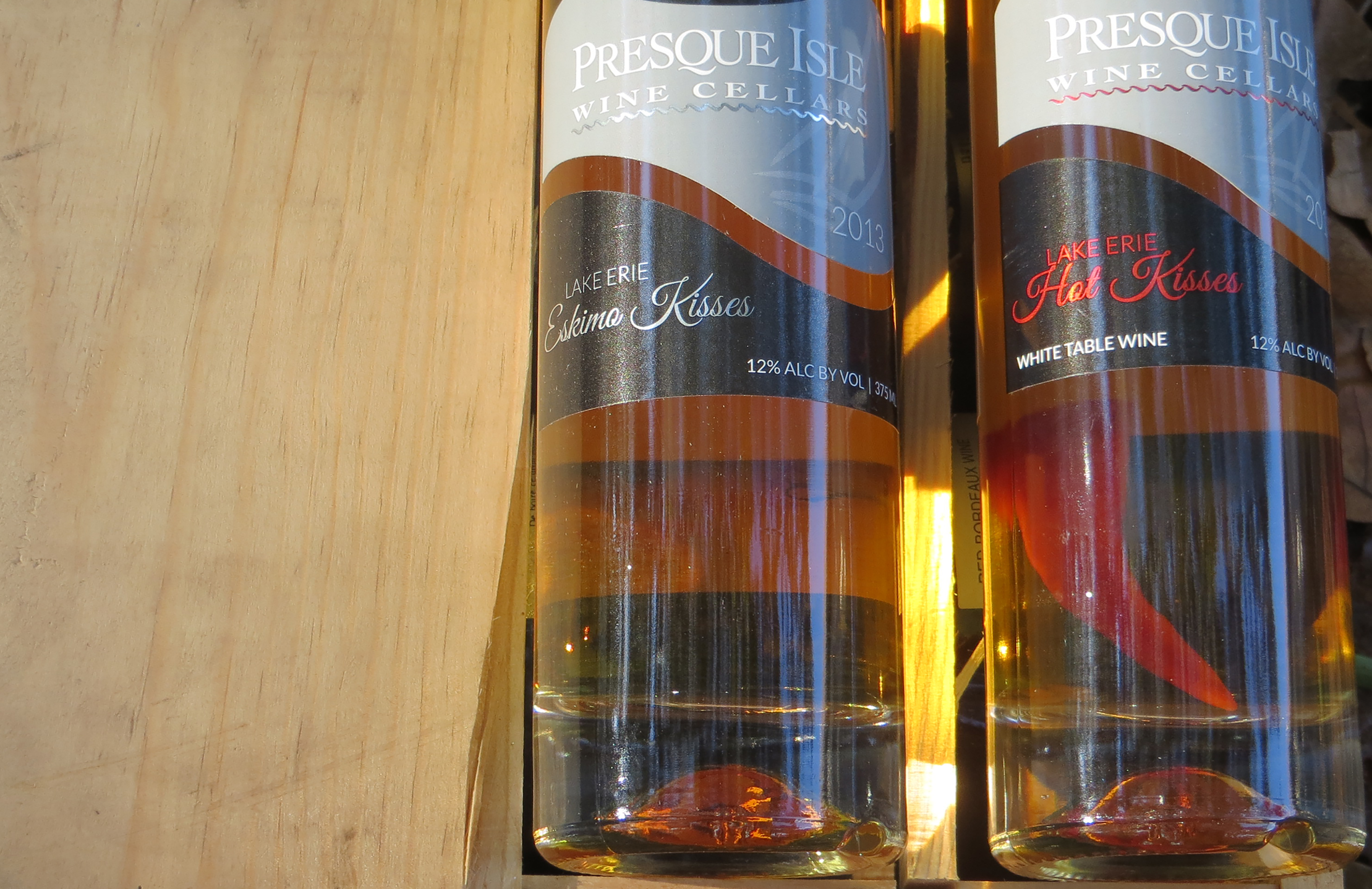 Grand Opening: New Dessert Wine Tasting Bar
Presque Isle Wine Cellars Isle House at 9440 W Main St, North East, PA 16428 | December 14th, 2017
Visit us at our Isle House Location on December 14th or any business day after to check out our new Dessert Wine Tasting Bar. This tasting bar will feature our Kisses Trio of wines, blended with Liqueurs and Brandy to create our house Kisses Cocktails. We hope you will visit us and share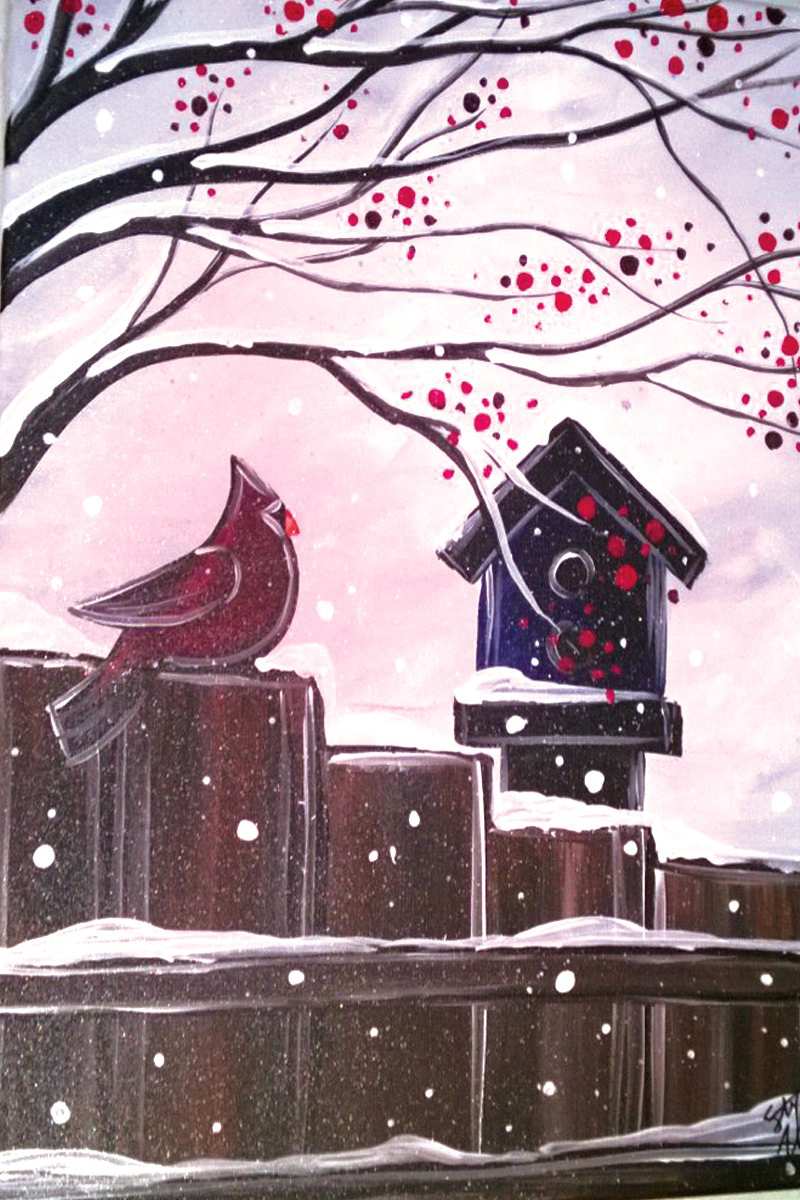 Sip N Paint at the Isle House: Cardinal's Home
Presque Isle Wine Cellars Isle House | 9440 W Main St, North East, PA 16428 | Saturday, January 27th 5pm-7pm
Paint your very own "Cardinal's Home" painting with instruction by a professional painter! Great as a homemade gift for a loved one, or for decor in your own home! Cost is $35 per person.
Wine, Wine Slushies and Alcohol can be purchased during the event for your enjoyment while you paint.
Reservations required as space is limited! Call us at 814-725-1314 x215 and either leave a message or ask for Brenda.
You are welcome to bring your own snacks to enjoy while you paint. No outside alcohol is permitted.
---
Everyday Isle House and Colony Location Wine Sale
Now at the Isle House, buy 6 bottles of wine, and receive one for free. Purchase 12, and get two for free*.
*Offer only valid at the Isle House Wine Shop.
---
We have many fun and unique events planned for the near future, check back for more information, or join our mailing list to be notified when we schedule something new.
Have an idea for a fun event that we can host? Contact us to tell us more!