Winery Events
éPresque Isle Wine Cellars has many events throughout the year, including festivals, fundraising events, wine pairings, special wine tastings, sales, and special dinners. Check out what we have planned for you for the upcoming months.
We have many events planned for 2016, including special sales, Isle House dinners and wine pairings, and more events you do not want to miss. Check back for more details, or ensure you have joined our mailing list to be notified of our events and promotions, as well as receive exclusive discounts.
---
Wine and Cheese Pairings at the Colony Location
2658 W 8th St, Erie, PA 16505 | Saturdays in January and February, 1pm-4pm
Our wonderful staff at the Presque Isle Wine Cellars at the Colony location will be pairing our award winning wines with three varieties of cheese. While in our shop, take some time to browse our merchandise and sign up for our Wine Club or Frequent Buyers Club. Colony location only.
Superbowl Saturday Specials and Complimentary Wine and Cheese Pairing
Isle House - 9440 W Main St, North East, PA 16428 | Presque Isle Wine Cellars at the Colony- 2658 W 8th St, Erie PA 16505 | February 4th 1-4pm
Visit either our Shops at the Colony location, or our Isle House on Superbowl Saturday from 1-4pm for a complimentary wine and cheese pairing for you to enjoy as you stock up on wine for your Superbowl Sunday celebration. Enjoy 15% all wine sales when you mention this discount from February 2nd-4th. We look forward to seeing you!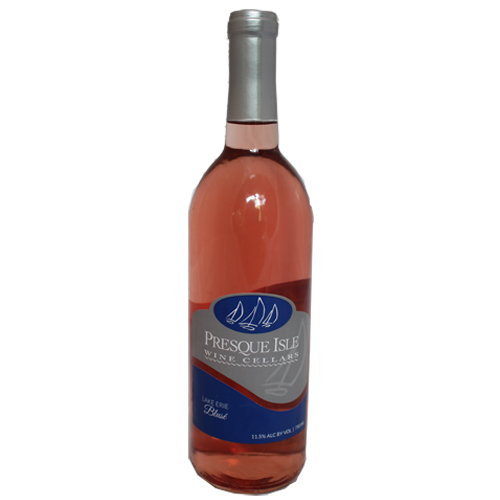 Isle House February Wine of the Month: Blusé
Isle House Wine Shop | 9440 W Main St, North East, PA 16428
This delicious and refreshing blend adds a touch of blueberry wine to a foundation of clean and aromatic white wine for a whimsical, flavorful wine perfect for summer evenings. Crisp and beautifully colored with a hint of blue and softened by a touch of sweetness, Bluse is wonderful served well chilled by itself or paired with fresh seafood and poultry dishes. Customers can sample our Wine of the Month, Bluse, for free during the month of February, paired with a complementary chocolate sample.
Available this month only (February) at 15% off or buy 3 get 1 free!
Visit us SuperBowl Saturday for a Bluse and cheese pairing! These wine and food pairings will be complimentary to all our customers.
---
Everyday Isle House and Colony Location Wine Sale
Now at the Isle House, buy 6 bottles of wine, and receive one for free. Purchase 12, and get two for free*.
*Offer only valid at the Isle House Wine Shop.
---
We have many fun and unique events planned for the near future, check back for more information, or join our mailing list to be notified when we schedule something new.
Have an idea for a fun event that we can host? Contact us to tell us more!