Winery Events
Presque Isle Wine Cellars has many events throughout the year, including festivals, fundraising events, wine pairings, special wine tastings, sales, and special dinners. Check out what we have planned for you for the upcoming months.
We have many events planned for 2017, including special sales, Isle House dinners and wine pairings, and more events you do not want to miss. Check back for more details, or ensure you have joined our mailing list to be notified of our events and promotions, as well as receive exclusive discounts.
---
Featured Events
For a complete list of events- see the calendar below.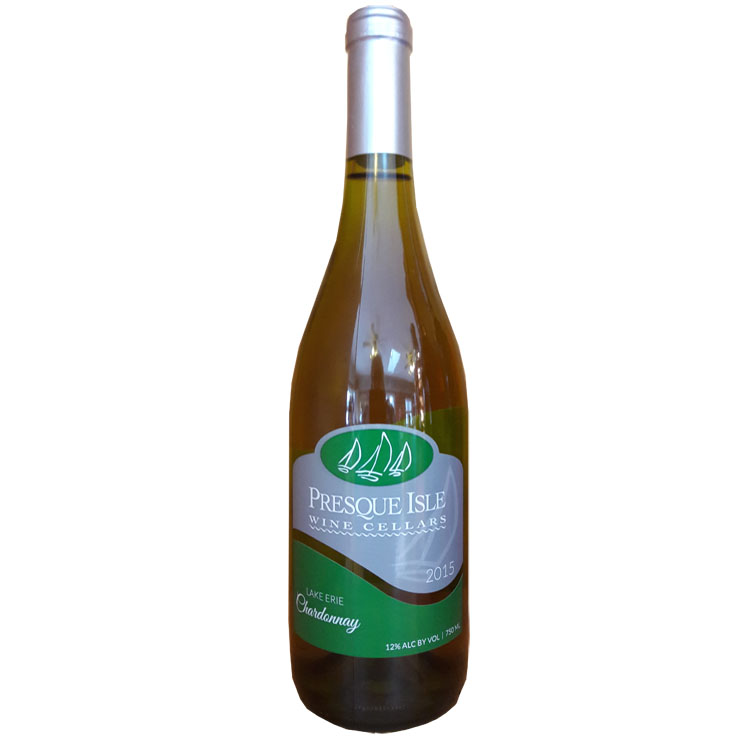 August Wine of the Month: 15% off Chardonnay
Isle House Wine Shop in North East, PA 16428 | Presque Isle Wine Cellars at the Colony in Erie PA 16506 | Through August 31st
Our version of this classic dry white bursts with citrus and melon. Aged 12 months in French oak barrels, this full-bodied white presents a smooth, buttery finish with a crisp and refreshing mouth feel. Pairs well with rich seafood and creamy sauces for a balanced taste experience. Join us any day in August for a FREE sample of our wine of the month- Chardonnay. Available during the month of August at 15% off or buy 3 get 1 free!
Saturday, August 19. Stop in from noon until 4pm for a complimentary wine-food pairing of Chardonnay and Roasted Almonds.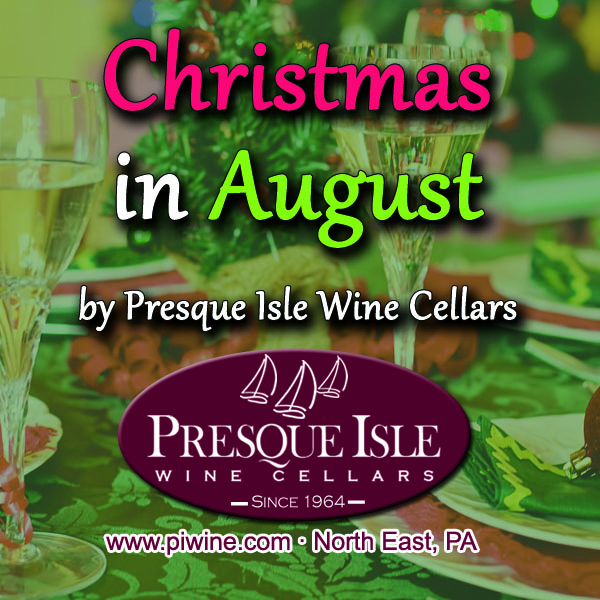 "Christmas in August" at the Isle House
Isle House Wine Shop | 9440 W Main St, North East, PA 16428 | Friday, August 25th 5-8 pm | $7 per person
Join us, open house style, as we prepare for the Holidays early! Featuring seven holiday food options paired with our wines- available in sample sizes for your enjoyment. Kisses Cocktails and warm Mulled Spice will also be available for you to sample, and we will instruct you how to make them so that you can serve them at your own holiday get togethers! Cost is $7 per person and reservations are required. Contact Brenda at the Isle House at 814-725-1314 ext 215 to reserve your seat.
---
Everyday Isle House and Colony Location Wine Sale
Now at the Isle House, buy 6 bottles of wine, and receive one for free. Purchase 12, and get two for free*.
*Offer only valid at the Isle House Wine Shop.
---
We have many fun and unique events planned for the near future, check back for more information, or join our mailing list to be notified when we schedule something new.
Have an idea for a fun event that we can host? Contact us to tell us more!