Isle House Cafe Menu
Visit our Isle House Café for wine tastings, our popular seafood bisque soup, and more! Pair with our exquisite Presque Isle Wine Cellars award winning wine. Learn more about Our Isle House.
PDF version of the menu available here.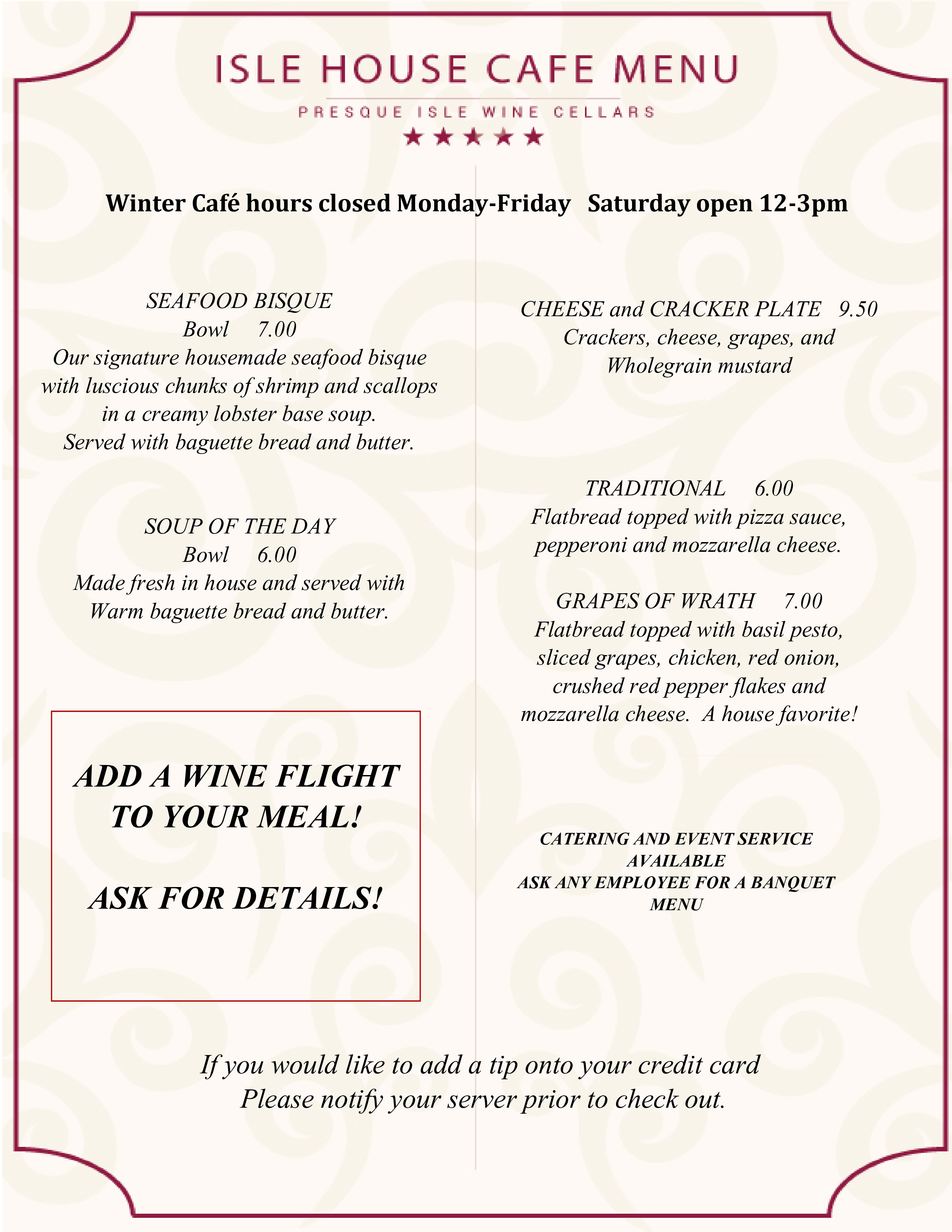 ---
Explore Our Isle House to see all we have to offer
Interested in Food Wine Pairings and other Events? Discover what we have planned here.