Regional Events
Presque Isle Wine Cellars is proud to be a part of a variety of events and happenings in and around Erie County, and beyond! Please consider visiting us at one of the following festivals, wine tasting, fundraising event, or other happening listed below to say hello and stock up your wine cellar with our award winning Presque Isle Wine Cellars Wine. Remember that you can also purchase our wine online in our online wine store if you are located in select states.
---
REGIONAL EVENTS
North East Uncorked: Saturday Night Sangria
North East, PA Downtown | March 18th, 2017 at 2pm OR 6pm | Tickets are required $25 per person
Presque Isle Wine Cellars will be in attendance and will be located at Mutiny Ink.
This year's event, North East Uncorked: Saturday Night Sangria, invites participants to solve a murder mystery in the grooviest era of all – disco! Regional wineries and local restaurants will be paired with downtown businesses. Participants will enjoy wine and appetizers at each location, all the while searching for clues that will help them discover whodunit. Groove around town and discover suspects, means and motive to the mystery of the murder of popular disco club owner, Louis Savage.
To make the wine walk even more interesting, the suspects will be walking in and out of the wine walk locations so that sleuths can interrogate them in an effort to catch the killer! In fact, participants are also encouraged to wear their platform shoes, polyester, and fringe – can you dig it!?
In addition, commemorative wine charms are returning! Dy-no-mite! This year, the game features more restaurants and a wider variety of samples – so don't rush through the game, take the time to shop and savor a bite of North East!
Our participating retailers invite you to shop while you sample and on-site bottle sales from all participating wineries will also be available. Take advantage of free courier service for all your purchases during the event.
Tickets are $25, and include wine and appetizer samples, a commemorative wine glass, wine charm, and the chance to win prizes for participants who solve the mystery.
Pennsylvania Eastern Winery Exposition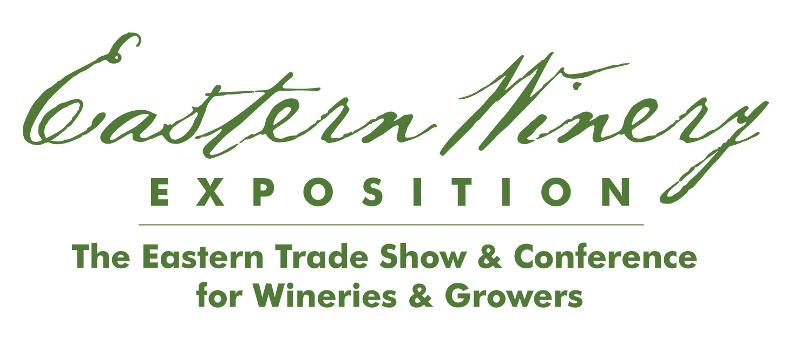 The Oncenter, Syracuse, New York | March 22-24, 2017 | Tickts Required- See below for free admission
Syracuse, here we come! Now in its sixth year, EWE is returning to Syracuse, March 22-24. With 48 Speakers, 30 Workshop & Conference sessions, a trade show with more than 200 exhibiting companies, tastings, networking and social events, and the License to Steal wine marketing conference, EWE remains committed to serving the Eastern U.S. and Canadian wine and grape industries.
The Eastern Winery Exposition is the largest production wine and grape trade show and conference east of the Pacific states. It is designed to provide Eastern U.S. and Canadian wineries and vineyards with an easily accessible, low-cost professional meeting with a variety of winery and vineyard suppliers, at the right time of year. A strong conference program, exhibit hall featuring suppliers relevant to our region's business of wine making, networking events, industry association participation, and flexible registration packages are all integral components of EWE.
Presque Isle Wine customers, enjoy FREE admittance to this trade show, complete with a FREE lunch. Please take advantage of this opportunity for free admittance to the trade show. This VIP Pass entitles the user to receive a free, exhibitor-sponsored lunch on Friday March 24th in the exhibit hall.

Be sure to visit our Presque Isle Wine Cellars booth while you are in attendance. Simply visit here for registration and enter code EWE17VIP for your free admission. We hope to see you there!
Erie Home and Garden Expo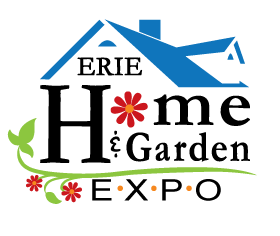 Bayfront Convention Center, Erie, PA | March 24-26, 2017 | Booth #2007 | Tickets Required
THE Home Show you won't want to miss! March 24-26, 2017 at the Bayfront Convention Center. Presque Isle Wine Cellars will be pouring and sampling wines at booth #2007 of this year's Erie Home & Garden Expo at the Bayfront Convention Center. For further details: www.eriehomeshow.com or 814-790-5079.
Wine on the Lake 2017
Bayfront Convention Center, Erie, PA | April 1st, 2017 | Tickets Required
Presque Isle Wine Cellars will have a triple booth at Wine on the Lake again this year,a nd we will sample & pour wines at both sessions, as well as the VIP session.
Wine On The Lake is your opportunity to taste regional wines, sample gourmet cheese and fare from local restaurants and shop for unique gifts and household treasures from a myriad of local, craft businesses. There's plenty of parking and we'll help you get the wine & gifts you buy to your car. To purchase tickets and learn more: http://wineonthelake.com/index.html.
Oil City Uncorked Wine Walk
Downtown Oil City, PA- South Side Business District | April 28th 4:30 - 8:30 | Tickets Required
Oil City Uncorked Spring Wine Walk - April 28, 2017, 4:30 - 8:30 pm in downtown Oil City (southside business district). $20 advance or $25 day of event while supplies last. Each ticket holder must report in person to the event check-in with ticket and valid photo ID in hand. Check-in opens at 3:00 pm at Edward Jones 105 East First Street and closes at 6:30 pm. Must be 21 or older. Sorry, no refunds on tickets.
Stroll around town, sample from 11+ regional wineries located inside various host businesses, and enjoy all the great things downtown Oil City has to offer! Proceeds benefit the many downtown revitalization efforts of the Oil City Main Street Program. A map with winery locations will be provided at the check-in. A wine pick-up location will be available for wine purchased during the event. Buy tickets online here today.
---
Experience Lake Erie Wine Country located on the south shore of beautiful Lake Erie in Pennsylvania and New York. Here you'll step back in time as you explore the wineries, villages and beaches that are nestled among green rolling hills in the midst of 30,000 contiguous acres of luscious, fragrant grape vineyards.
Wine and Cheese Weekend
Lake Erie Wine Country Wineries | April 21-23nd, 2017 | Tickets must be purchased, price range $20-$38
Visit all the wineries for fabulous cheese-inspired food samples, each paired with a complementary wine. Cheese provided by and event sponsored by Yancey's Fancy. Your ticket allows you to enjoy:
A delicious food & wine sample pairing at each winery (Please note that wineries are unable to accommodate special dietary needs.)
Additional wine tasting at each winery
A great gift! An additional $5 voucher!
A booklet containing all of the recipes of the foods you'll be tasting
A Lake Erie Wine Country wine glass
A $5 voucher to use at any winery or at certain restaurants designated on the back of the voucher
Tickets for all three days are $38. Designated driver tickets are $20. One day tickets for either Friday OR Sunday are $28. See here for more details and to purchase tickets.
A Charming Day in Wine Country
Participating Lake Erie Wine Country Wineries | May 20th, 2017 | Tickets must be purchased
One day only! Pick up your sterling silver bracelet at your host winery, then visit each of our 23 wineries to collect their special charm! Presque Isle Wine Cellars will be providing a Wine Bottle charm. See here to a list of all the charms from each winery:
Wine tastings included! Only 250 tickets will be sold, so get them while you can. This event is sure to be a sell-out! You have the option to purchase tickets without lunch or WITH LUNCH at the Grape Discovery Center, 8305 West Main Road, Westfield, New York 14787. This is grape opportunity to shop, explore, and learn about our unique wine and grape region while you enjoy a delicious lunch! Purchase tickets online or visit Presque Isle Wine Cellars to purchase!
ALSO SEE EVENTS AT OUR WINERY AND RETAIL LOCATIONS
---