Regional Events
Presque Isle Wine Cellars is proud to be a part of a variety of events and happenings in and around Erie County, and beyond! Please consider visiting us at one of the following festivals, wine tasting, fundraising event, or other happening listed below to say hello and stock up your wine cellar with our award winning Presque Isle Wine Cellars Wine. Remember that you can also purchase our wine online in our online wine store if you are located in select states.
---
REGIONAL EVENTS
PA Farm Show
Pennsylvania Farm Show Complex & Expo Center, North Cameron and Maclay Streets, Harrisburg, PA. | January 7th-8th, 2017
Pennsylvania is proud to host the largest indoor agricultural exposition in the nation, with nearly 6,000 animals, 10,000 competitive exhibits and 300 commercial exhibits. Join us Jan. 7-14, 2017, to celebrate agriculture at the 101st Pennsylvania Farm Show.
The Pennsylvania Farm Show wine Competition is hosted by the Pennsylvania Farm Show and allows entries from wineries located in Pennsylvania with wines that can be labeled as Pennsylvania wines, according to the TTB regulations. The competition is open to most varieties of wine. The best in show for a fruit wine and a grape wine is awarded a Governors Cup. The Farm Show Wine Competition is judged by an independent group of judges familiar with Eastern US wines.
Pennsylvania Eastern Winery Exposition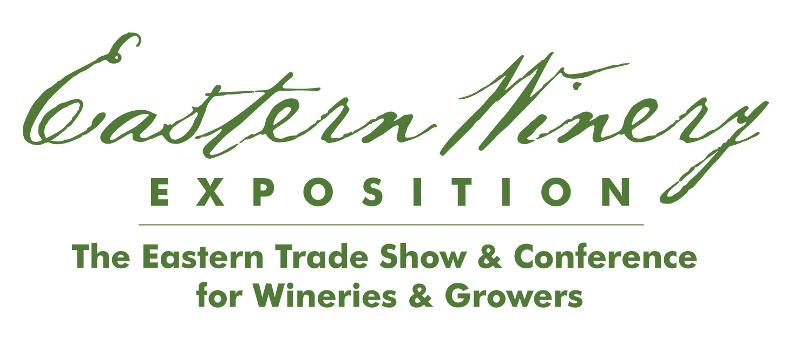 The Oncenter, Syracuse, New York | March 22-24, 2017
Syracuse, here we come! Now in its sixth year, EWE is returning to Syracuse, March 22-24. With 48 Speakers, 30 Workshop & Conference sessions, a trade show with more than 200 exhibiting companies, tastings, networking and social events, and the License to Steal wine marketing conference, EWE remains committed to serving the Eastern U.S. and Canadian wine and grape industries.
The Eastern Winery Exposition is the largest production wine and grape trade show and conference east of the Pacific states. It is designed to provide Eastern U.S. and Canadian wineries and vineyards with an easily accessible, low-cost professional meeting with a variety of winery and vineyard suppliers, at the right time of year. A strong conference program, exhibit hall featuring suppliers relevant to our region's business of wine making, networking events, industry association participation, and flexible registration packages are all integral components of EWE.
Presque Isle Wine customers, enjoy FREE admittance to this trade show, complete with a FREE lunch. Please take advantage of this opportunity for free admittance to the trade show. This VIP Pass entitles the user to receive a free, exhibitor-sponsored lunch on Friday March 24th in the exhibit hall.

Be sure to visit our Presque Isle Wine Cellars booth while you are in attendance. Simply visit here for registration and enter code EWE17VIP for your free admission. We hope to see you there!
---
Experience Lake Erie Wine Country located on the south shore of beautiful Lake Erie in Pennsylvania and New York. Here you'll step back in time as you explore the wineries, villages and beaches that are nestled among green rolling hills in the midst of 30,000 contiguous acres of luscious, fragrant grape vineyards.
Holiday Week at the Wineries
Lake Erie Wine Country Wineries | December 21st-31st (Closed on Christmas) | FREE event
Visit the wineries over the Holiday break! Got cabin fever? A wine tour provides a perfect outing for guests and relatives. No tickets or reservations necessary. Be sure to vist Presque Isle Wine Cellars for:
Major markdowns on all seasonal merchandise!
Free snacks
A free gift for the first 200 customers!
Free tastings
Purchase 3 bottles get one of equal or lesser value FREE!
We hope to see you for the holidays! Learn more about this event here.
Bare the Barrels Weekend- FREE Event
Participating Lake Erie Wine Country Wineries | January 13-15th, 2017 | FREE event
We are clearing the tanks and barrels to prepare for 2017 releases! Find the bargains and stock up on your favorite wines. January 13, 14, 15 during regular winery hours
No tickets or reservations are required for this free event. Just show up at these participating wineries to taste great wines and enjoy special offers.
Wine and Chocolate Weekend
Participating Lake Erie Wine Country Wineries | February 17th-19th, 2017 | Tickets must be purchased
Sponsored By: Pulakos Chocolates, Erie, PA
Your sweetheart will LOVE you for this one! It's Wine & Chocolate Weekend! A minimum of 6 wineries will have savory food samples, and you can expect a lot of sweet treats!
YOU CHOOSE YOUR TICKET PICK UP WINERY. TICKETS ARE NOT SHIPPED (EVEN THOUGH YOUR RECIEPT WILL SAY "SHIPPING & HANDLING." WE CANNOT REMOVE THE WORD "SHIPPING," SO PLEASE KNOW IT IS A FEE FOR HANDLING.) WE DON'T SHIP TICKETS. TICKETS WILL NOT BE MAILED TO YOU. YOU WILL PICK YOUR TICKET(S) UP AT THE WINERY YOU CHOOSE AS YOUR PICK UP WINERY WHEN YOU ORDER YOUR TICKETS.
Learn more about this event and purchase tickets here.
ALSO SEE EVENTS AT OUR WINERY AND RETAIL LOCATIONS
---