Retail Locations
---
---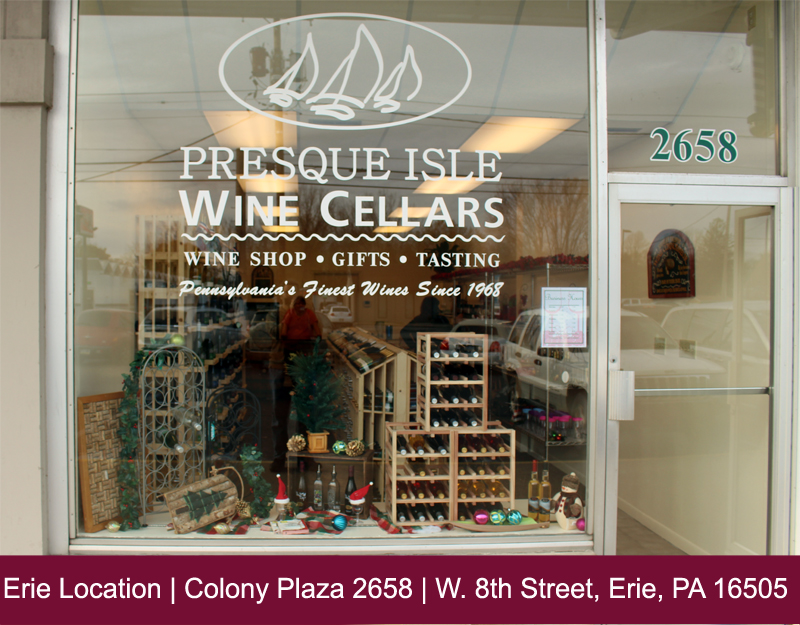 Presque Isle Wine Cellars at the Colony
2658 W. 8th Street
Erie, PA 16505
(814) 315-6537
Holiday Hours Starting January 2nd, 2019
Sunday - Tuesday 11am-4pm
Wednesday- Saturday 11am-6pm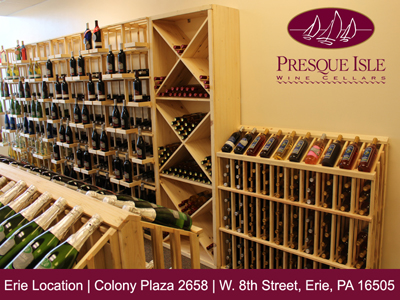 Our vast array of award winning wines are the perfect gift for loved ones, and we have a variety of gift shop items that you are sure to love. Our Wine Club members' benefits are applicable at our new store as well, so we invite our Wine Club Members to visit us. If you are not yet a Wine Club member, join for wine discounts and more.
WINE PARTIES. For small bachelorette parties, girls night out get togethers, birthdays, and more! We can accommodate small wine parties of 12 or less at our Erie location at the Shops at the Colony. Call for details and availability- fees are very minimal- and an option to purchase cheese and fruit platters is available with reservations.
Did you miss our grand opening? See Pictures from our Grand Opening on Facebook here. See more pictures of the Shops at the Colony location on Facebook here.
---
Presque Isle Wine Cellars Outlet Locations
Our outlet locations typically open for the holiday season in November. The locations of our outlets are determined each year. Please consider shopping online for your wine selections, or find out where else you can find our wines here.
---