Purchasing Our Wines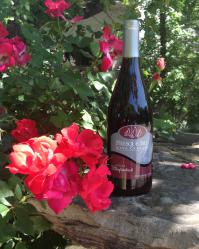 All of the wines that are produced here at Presque Isle Wine Cellars are available for purchase from the following locations:
Isle House and Winemaking Supply Shop at Presque Isle Wine Cellars
9440 W Main St, North East, PA 16428
Presque Isle Wine Cellars at the Colony
2658 W 8th St, Erie, PA 16505
Other Outlet Locations Seasonally: see locations here
NEW! Two Erie Wegmans Stores Carrying Select Wines
Wegmans Erie West - 5028 West Ridge Road, Erie, PA 16506
Wegmans Erie Peach St - 6143 Peach Street, Erie, PA 16509
Learn More
NEW! Select Tops Friendly Markets Carrying Select Wines
Tops Erie Near the Liberty Plaza - 712 W 38th Street, Erie PA 16508
Tops located in Warren - 1885 Market Street, Warren, PA 16508
Learn More
Online Wine Store of Presque Isle Wine Cellars
PA Customers Shop Online Now!
The following sales outlets also carry Presque Isle Wine Cellars Wine:
PLCB Wine and Spirit Stores throughout Pennsylvania - Click here to find the nearest store and see what PIWC wines your nearest store carries.
Please reward and support the retailers and restaurants who show the wisdom to carry our wines and let them know you are a fan of Presque Isle Wine Cellars. If you don't see our wines at your favorite retailer or restaurant, please let the manager or proprietor know what they are missing.
BULK WINE - We also offer sale of bulk wines by the gallon at any time to both commercial and home winemakers by request and at our Tap The Barrel event held in early summer and in early September right before the Harvest and Juice Season begins. Contact us for details and pricing if you are interested in purchasing bulk wine.
PIWC WINE CLUB - PIWC is also excited to announce the launch of its PIWC Wine Club, so you can give yourself or someone special the Gift of Wine throughout the year, and enjoy other great benefits. Learn more and Join The Club!
---