Tap the Barrel 2018
---
Tap the Barrel: Spring Edition - Presque Isle Wine Cellars Bulk Wine Sale:
If you have any questions or concerns please feel free to call us at (814) 725-1314 or email at info@piwine.com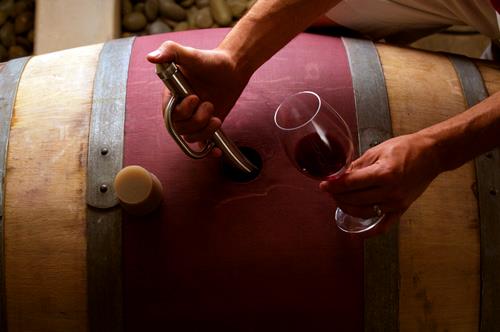 Tap the Barrel is Back! We need more space for our phenomenal 2017 wines so we are having a Tap The Barrel – Spring Edition and offering really Incredible deals on some outstanding wines from 2016 and 2015. Get some great wine made by pros and bottle it up with your personalized label for distinguished gifts or to give to yourself and savor all year long!
FRIDAY May 4th 9am-5pm and SATURDAY May 5th 9am-2pm
Meet us at the Winery
Limited quantities are available on a first come first served basis. Come early for the best selection.*
Three gallon minimum purchase per variety. No containers smaller than one gallon for filling. Bring your own containers, or we will have them here for sale along with corks, wine bottles and any other supplies you will need.
See below for Available Varieties and Prices
Commercial customers please call Randy Branch at 814-725-1314 ext. 209 for custom quote on larger volume orders
VINTAGE
VARIETY
Price per gallon
Resulting price per standard bottle
REDS
2016
Blue Moon (tasty sweet Blueberry-Chardonnay Blend)
$ 16.00
$ 3.20
2016
Cabernet Franc (stainless) (Fabulous dry fruity red)
$ 25.00
$ 5.00
2016
Chambourcin (very nice wine and great for blending)
$ 10.00
$ 2.00
2017
Dornfelder (stainless) (excellent dry red, same as our excellent Gold Medal winning wine)
$ 20.00
$ 4.00
NV
Freeport Red (our award winning semi-dry red blend)
$ 15.00
$ 3.00
NV
Port Blend (tawny style fortified dessert wine. Carmel and nutty)
$ 10.00
$ 2.00
WHITES
2016
AUS Sauv Blanc/Chardonnay (delicious blend from our high quality Aussie Juice)
$ 15.00
$ 3.00
2016
Cayuga (French-American hybrid grape variety- fruity wine)
$ 15.00
$ 3.00
2016
Chardonnay (Classic bursts with citrus and melon. Aged in Mercier French oak puncheons)
$ 25.00
$ 5.00
2016
Gewurztraminer (light, floral, aromatic and spicy white wine made in the German tradition)
$ 17.00
$ 3.40
2016
Niagara (good quality classic Lake Erie white-dry)
$ 10.00
$ 2.00
2016
Pinot Grigio (nice full-bodied white with pear and floral notes)
$ 15.00
$ 3.00
2016
Riesling (aromas of lemon are infused with light hints of peach and ruby red grapefruit in this popular white)
$ 17.00
$ 3.40
2016
Traminette (great Gewurz-like character at a great price)
$ 16.00
$ 3.20
2016
Valvin Muscat (Juicy aromas of white peach, pear, and melon)
$ 15.00
$ 3.00
2016
Vidal Blanc (very fruity, with aroma notes of grapefruit and pineapple)
$ 13.00
$ 2.60
2016
Vidal Late Harvest Blend (Our Eskimo Kisses are made with this; at equivalent of $5/ 375 mL bottle this is a super steal)
$ 50.00
$ 10.00
2016
Vignoles (rich aromas and flavors of citrus, peach, and pineapple)
$ 12.00
$ 2.40
Adopt a Barrel Program
Give a Great Wine a Good Home! Buy a Barrel (30 gallon or 55 gallon) of your favorite wine at a great price and let our award-winning winemakers tend it for you. Go together with friends and family or have it all to yourself. Come visit whenever you like to check on your baby's development and we'll have a bottling party at the winery when your wine is ready to come out to society clad in your own personalized bottles! Ask us about pricing and details if you're interested.
Stop By Our Isle House
Stop by the Isle House for some more wine tasting or browse our gift shop.
---
*Available varieties subject to change.
**No preorders or presales. All sales are final. No refunds.