Vino ProTanks
Vino "ProTank" Wine Tanks
Game-changing Tanks with Superior Economy, Flexibility, and Space Efficiency
Need a Tank Quickly? We've Got You Covered!
These Tanks are Readily Available NOW on demand – can ship within 24-48 hours!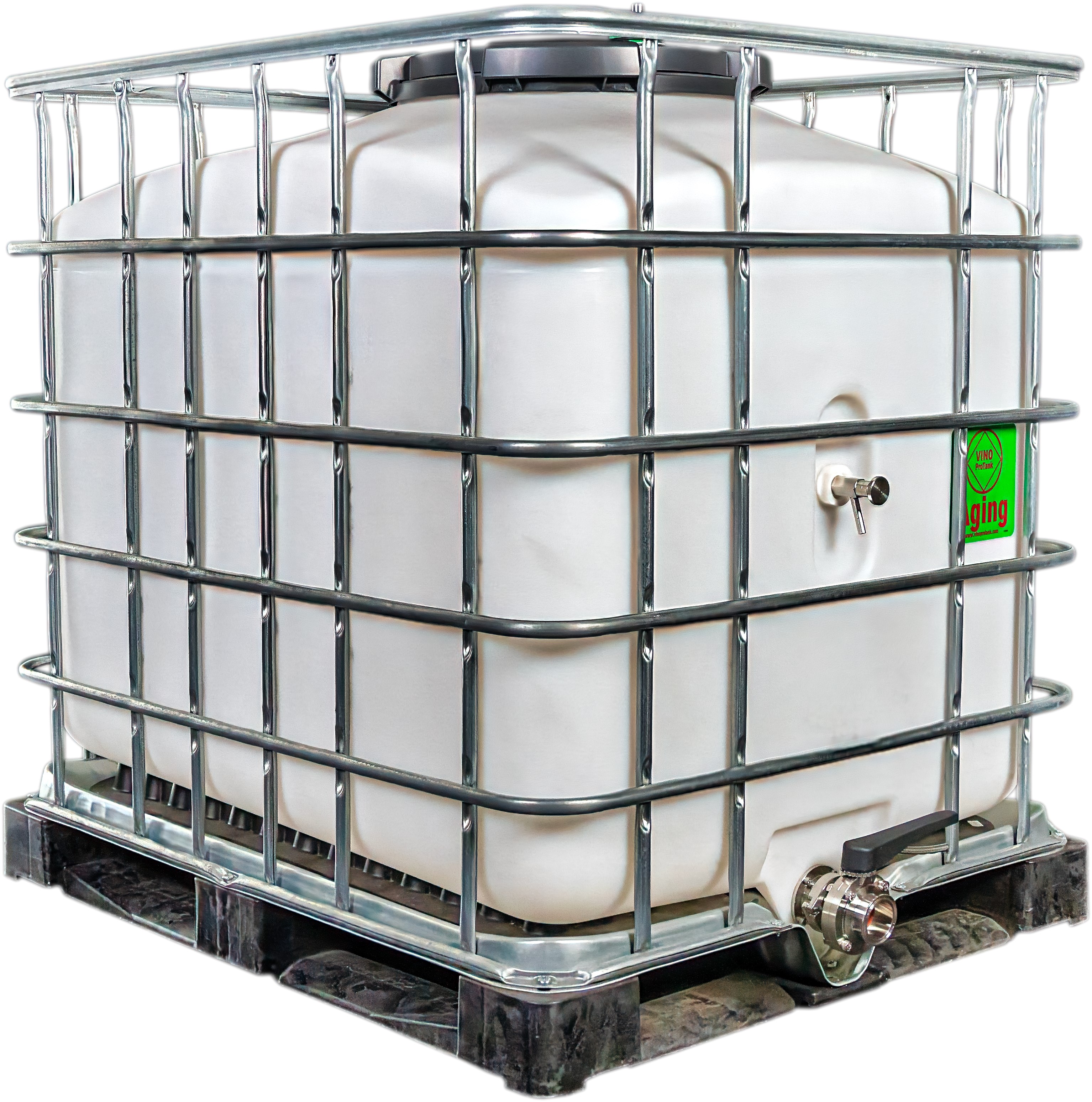 • Rugged, durable, and sanitary Polyethylene tanks made from USDA certified food grade resins - Useful life up to 20 Years!
• Get the advantages of barrels and stainless tanks at a fraction of the price, a fraction of the weight, and a fraction of the space.
• Designed by wine pros for winemakers' needs – Our Supplier has over 20 Years Experience perfecting and manufacturing tanks for the Australian and US wine industries.
• Designed for maximum space efficiency, flexibility, and ease of movement in your cellar. Easy to lift and move and much more space efficient than barrels and tanks.
• Supremely Versatile – Can be used from fermentation through bottling! Tanks are suitable as fermenters, as aging vessels, and for wine storage with ultra-low Oxygen Transfer Rate (OTR) comparable to barrels and tanks.
• Easy to Access and Clean – Wide-mouth top, non-reactive material, and seamless construction make it easy to keep your tank clean and sanitary inside and out!
• Available in Stacker Tank and Cylinder Tank configurations!

Design Features:
1. Two Tank Functional Options Available based on tank wall thickness:

Aging - Simulates the micro-oxygenation provided by barrels; perfect for oak aging red wines using oak chips, spirals, or staves. Age your wine just like a 2-Year Barrel Program and repeat multiple times!
Storage – Thicker tank wall provides Stable, Sanitary, Ultra-Low 6 mg/liter/year OTR storage simulating stainless; perfect for white wines, meads, & ciders.
2. Patented quarter-turn locking, gasketed lid for Simple and Easy install and Reliable airtight seal

3. Sturdy and Reliable stainless steel "out-only" air lock valve with adjustable 0-20 psi pressure relief

4. Wide-mouth top for easy access and cleaning