Join the Presque Isle Wine Cellars Wine Club Today!
Our Wine Club has been reworked and redesigned with Presque Isle Wine customers in mind!
ENJOY UNIQUE HAND CRAFTED LAKE ERIE WINES WORTH GETTING TO KNOW!
JOIN THE CLUB AND HAVE OUR AWARD-WINNING WINES AUTOMATICALLY DELIVERED RIGHT TO YOUR DOOR THROUGH THE YEAR! WINE CLUB CHOICES
CLASSIC RED CLUB $70 One 4-bottle shipment per quarter Wines specially selected from among our incomparable dry and semi-dry reds
CLASSIC WHITE CLUB $60 One 4-bottle shipment per quarter Wines specially selected from among our renowned dry and semi-dry whites, rosés, and sparkling wines
SWEET AND SASSY CLUB $45 One 4-bottle shipment per quarter Perfect for those who love the sweet, grapey, and lively flavors of wines from Lake Erie native grapes and blueberries
JUST DESSERTS CLUB $55 One 2-bottle shipment per quarter Wines specially selected from among our famous Kisses ice-style wines and port
HOLIDAY CLUB $180 One mixed case of our best dry, semi-dry, and dessert wines delivered just in time for holiday enjoyment with friends and family
*Prices are per shipment before shipping costs
ENJOY THESE EXCLUSIVE BENEFITS WITH YOUR WINE CLUB MEMBERSHIP!
CONVENIENT AUTOMATIC SHIPMENTS We do all the remembering for you! Pre-Scheduled club shipments come right to your door in March, June, September, and November and your card is only charged at shipment.
WELCOME GIFT CERTIFICATE Membership comes with a $15 Gift Certificate that can be used on any purchase other than pre-scheduled club shipments.
MEMBER DISCOUNTS Members enjoy a 10% discount on all retail purchases other than scheduled club shipments using their membership card number.
FREE TASTINGS Members and one guest enjoy one free wine tasting each month at our Winery or Colony stores.
EXCLUSIVE CONTENT Club Members receive monthly e-newsletter and Winemaker's Notes, recipes, and pairing suggestions with their club shipments.
FIRST LOOK AND LAST CHANCE Members receive special invitation to preview new bottlings and heads up when popular vintages are nearly gone.
MEMBERS ONLY EVENTS Exclusive events such as new bottling previews, vertical tastings, barrel tastings, etc.
WINE CLUB TERMS & CONDITIONS
Club Members and recipients must be 21 years or older must receive shipments in states we can ship to - 40 states including PA, TX, OH, NY, CA, IL, IN, MN, FL, GA, TN, MD, VA, NC, SC, MA, & WA. See our website for full list. Shipments require adult signature and members must provide shipping address where adult will be present at delivery. Membership continues until canceled and member agrees not to cancel within the first 12 months. Members agree to accept PIWC selected wines from their chosen club wine list. Members may join multiple clubs. Members must provide notice of changed information or cancellation at least 14 days prior to scheduled shipment dates. Ship dates are Mar 15, Jun 15, Sept 1, and Nov 15. See our Privacy Policy.
See our PDF version of this information here.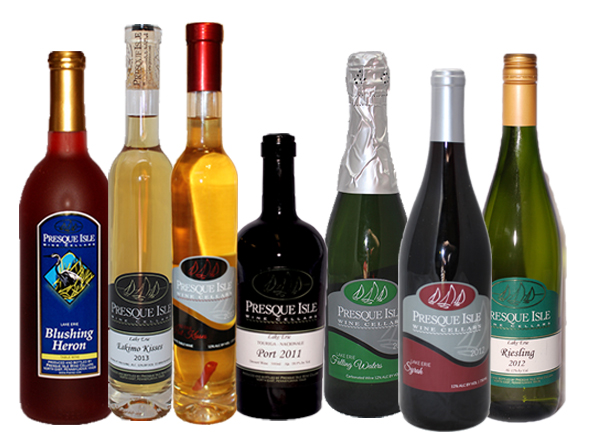 How Do I Join The Wine Club?
Call us at 814-725-1314, extension 201 to purchase your wine club membership over the phone,
OR

---
SHOP OUR WINES SHOP WINEMAKING SUPPLIES