White Wines
---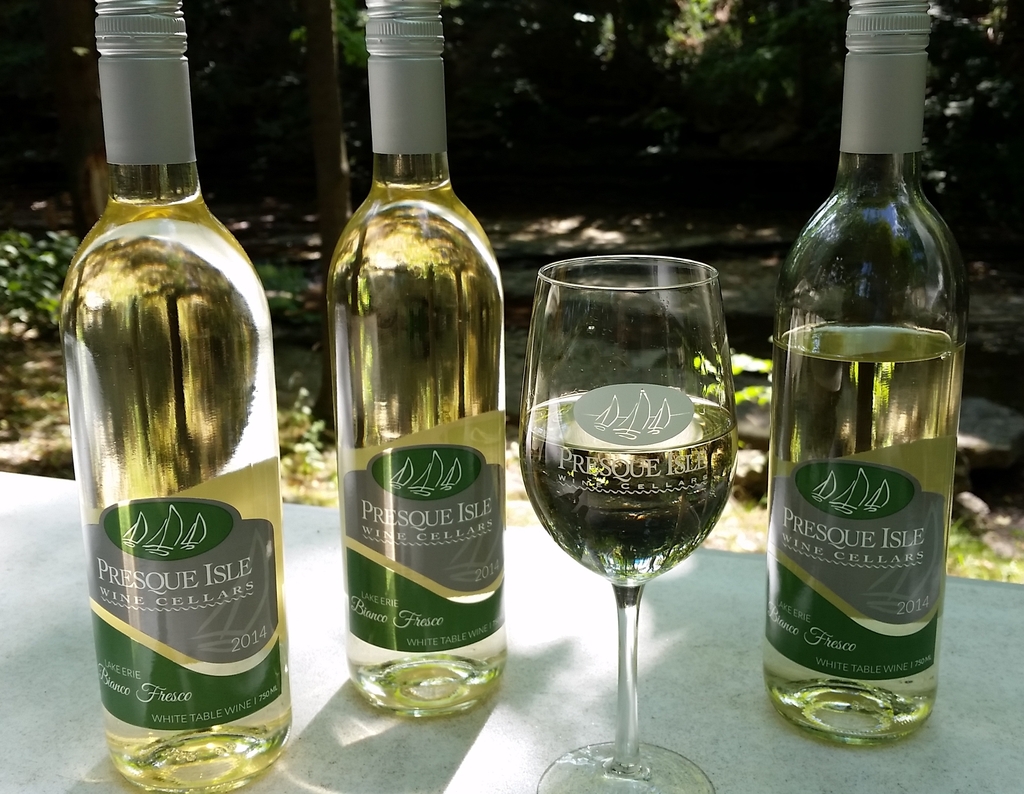 We offer a wide variety of award-winning whites across the style and sweetness spectrum. White vinifera grapes, particularly the Germanic varieties Riesling, Grüner Veltliner, and Gewurztraminer, do very well in our area. Our French style Chardonnay and Viognier are classic robust dry whites. Pinot Grigio and Pinot Blanc are excellent lighter dry whites. French hybrids Vidal Blanc,which is used in our famous Eskimo Kisses dessert wine, Traminette, Seyval Blanc, Valvin Muscat, Vignoles, and Cayuga make very nice wines on their own and are especially good in our popular off-dry and semi-sweet blends Reflections of Lake Erie, Bianco Fresco, and Freeport White. And of course we have delicious sweet wines using our region's famous white labrusca varietal Niagara, a favorite among our customers. Browse all the white wines we have to offer below.
Purchase online and have it delivered straight to your door, or if you can't make up your mind, visit us at the Isle House Tasting Room to sample our wine selections before choosing and purchasing your favorite.
Also see our selection of unique red wines.
$14.99

Freeport White

1

Average rating:

$13.49

$17.99

$91.70

$82.99

$17.99

$18.99

$15.99

$14.99

$15.99

$16.25

$107.94

$94.99

$15.99

$16.99

$19.99

$0.00