Port & Dessert Wines
---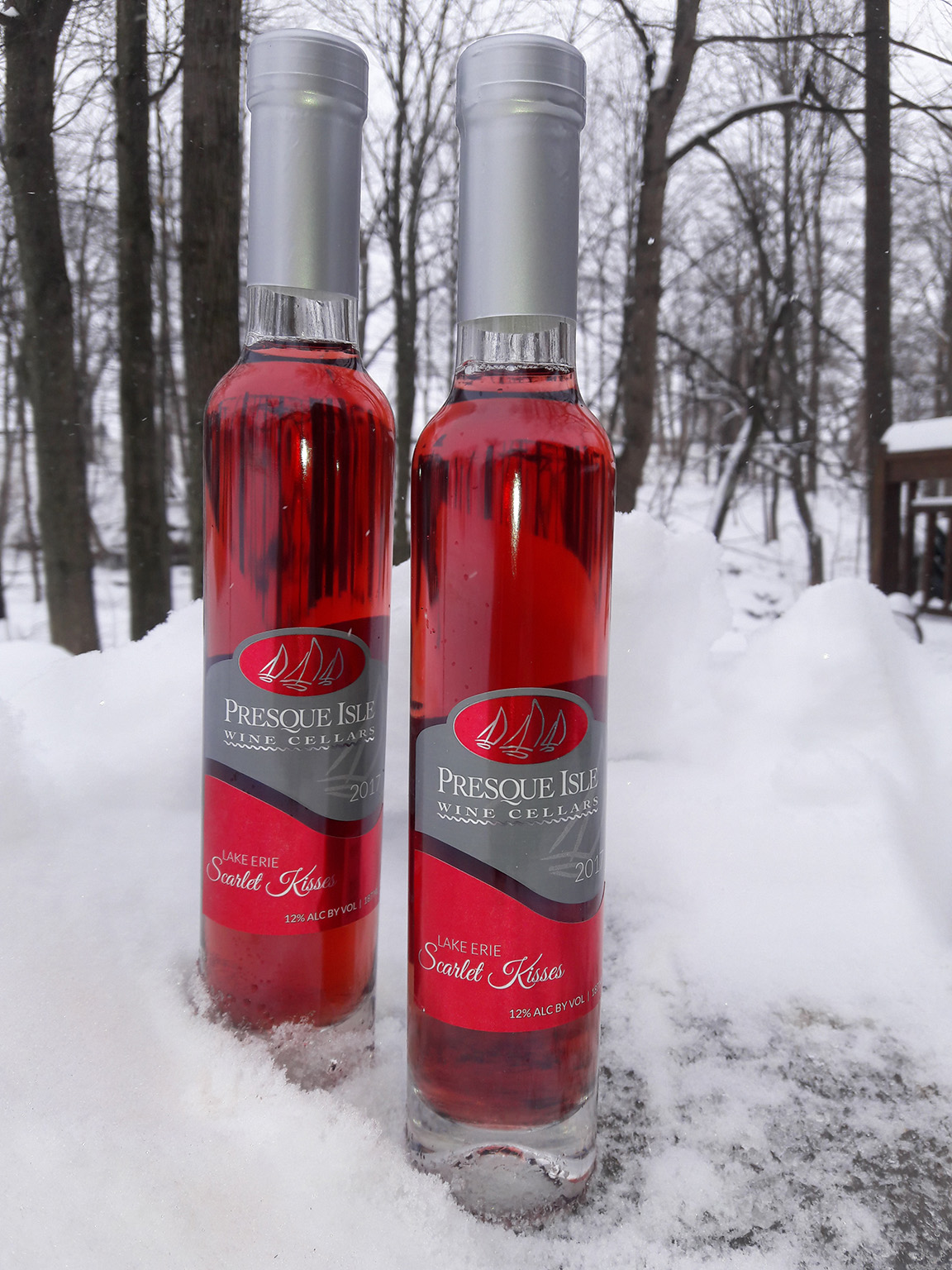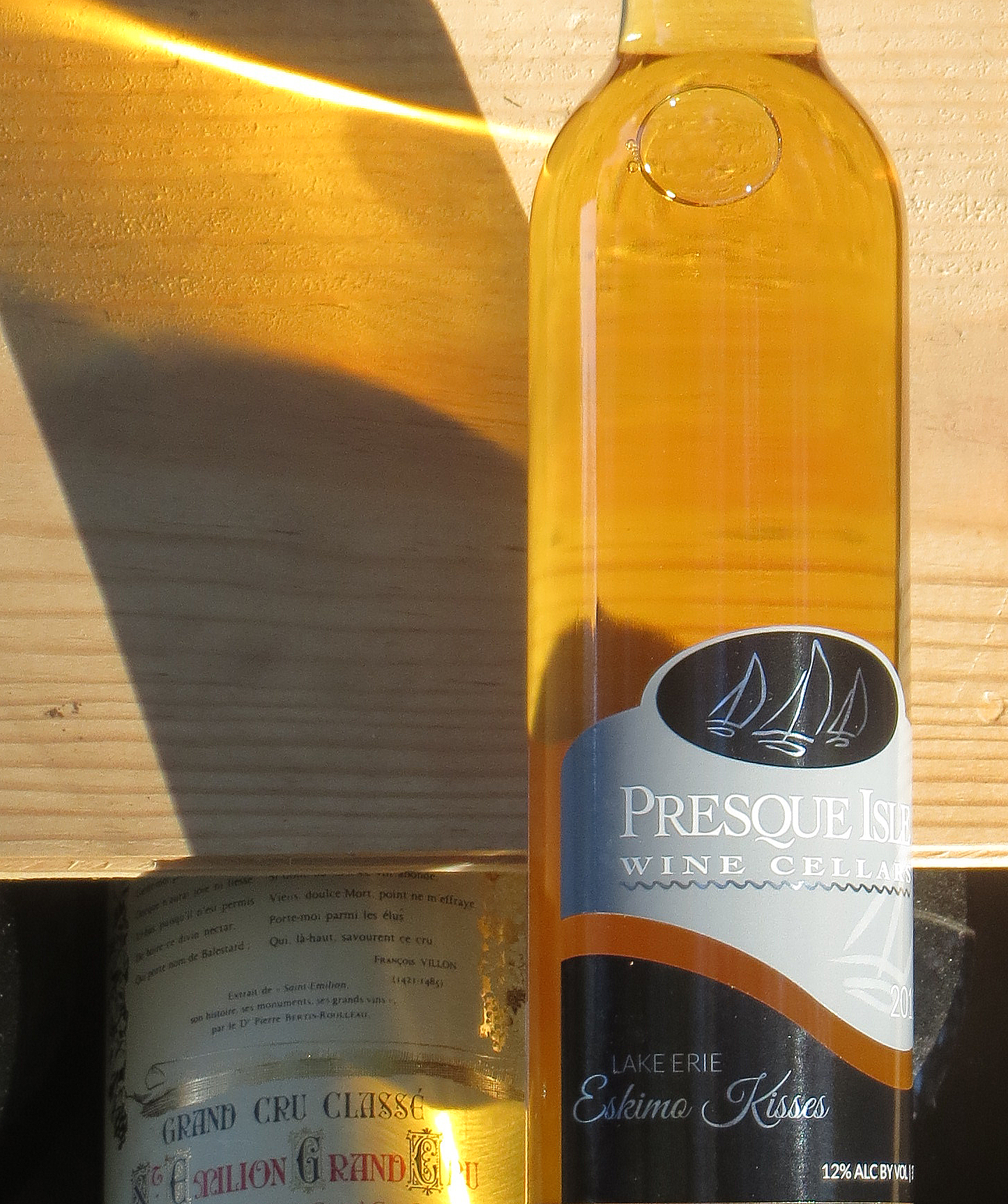 Presque Isle is noted for our exquisite award-winning dessert wines, especially our legendary Kisses ice-style wines - our original signature Eskimo Kisses, its spicy sweet cousin Hot Kisses, its savory aromatic cousin Cinnful Kisses, and our new decadent Scarlet Kisses Cabernet Franc ice-style wine dripping with white chocolate and cranberry flavors. Our unique Touriga Nacionale vintage style Port has been honored as one of Pennsylvania's Top 10 Wines and our True Blue, made from 100% premium locally grown blueberries with a rich port-like flavor, are also great choices to finish off any sumptuous dining experience.
"We judged seven best of class flights, and almost all of the wines were exceptional...Presque Isle in Pennsylvania makes some fabulous dessert wines, and if you can find their Lake Erie Eskimo Kisses, made with Vidal, buy it. I actually drank the whole glass, which never happens at a judging."
Jeff Siegel, Dallas, TX – The Wine Curmudgeon
Click here to download our Kisses Trio info pages.
Click here to download our Kisses and Tails collection of cocktail recipes.
Touriga Nacionale Port

1

Average rating:

$32.99

Kisses Three-Pack

1

Average rating:

$98.97

$89.99

$32.99

Hot Kisses

6

Average rating:

Starting from $17.99

Starting from $17.99

Starting from $17.99

$69.99

$49.99

Starting from $17.99

$0.00

$107.94

$99.99