PIWC Wines Have Come to Texas
---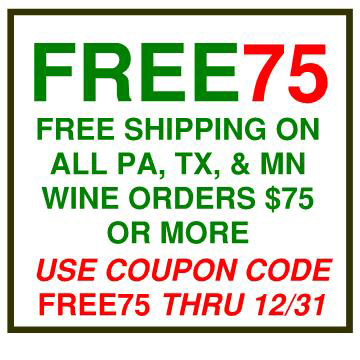 Big News Texas!
We are thrilled to announce that our wines are now easily available for Texas customers. Our legendary award-winning Kisses Trio of Ice Style dessert wines are now available at all Central Market stores - 5 in DFW, 2 in Austin, 1 in San Antonio, and 1 in Houston - as well as at Bear Creek Spirits in Colleyville.
AND NOW....ALL of our award-wining wines can be ordered direct from the winery and shipped right to your door. We can now ship to any residential or business address in the great state of Texas. Shipping time is typically 2 to 3 days via regular FedEx ground service.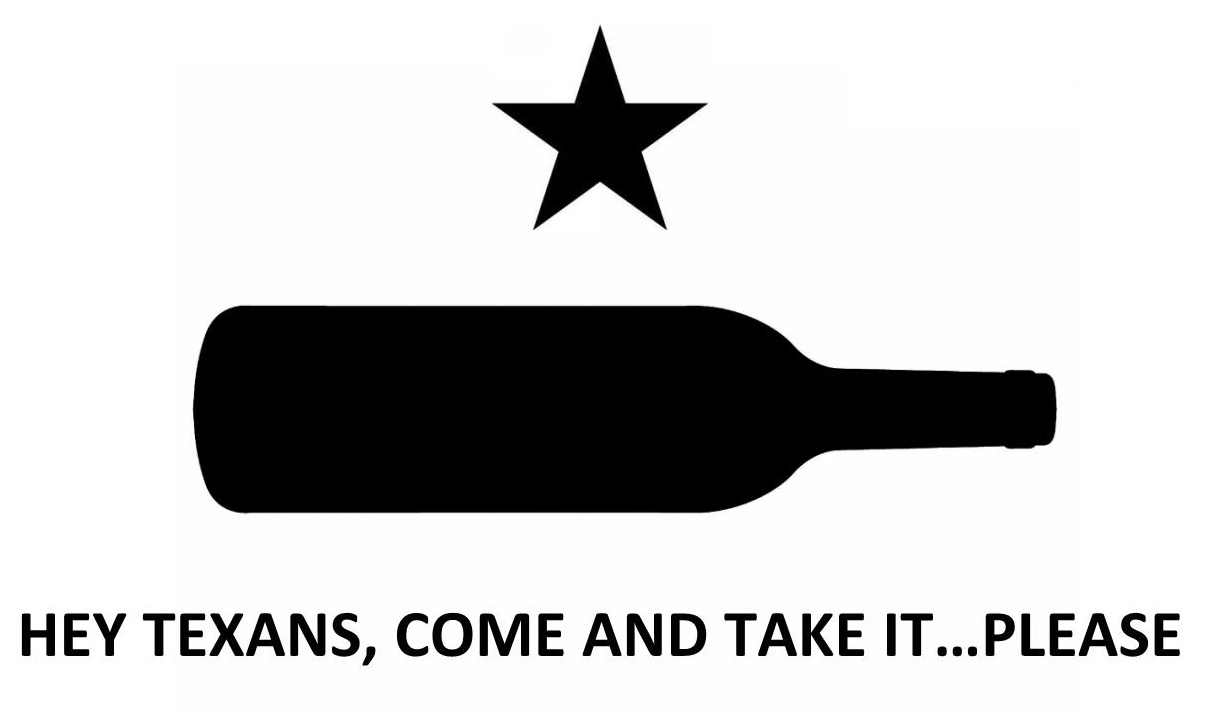 So if you're not close enough to a Central Market to pick up a Kiss or if you want to try our fabulous Cabernet Franc and other classic reds; or perhaps our wonderful out of the box dry reds like Blaufrankisch, Dornfelder, Carmine, and Noiret; or our great classic whites like Riesling, Chardonnay, and Gewurztraminer; or our out of the box dry whites Viognier, Pinot Grigio, and Pinot Blanc; or our easy drinking semidrys Reflections, Bianco Fresco, Freeport Red, and Freeport White, or our delicious sparkling wines, or our blueberry inflected wines, or possibly our sweet and very grapey wines made from native Lake Erie grapes - we can have it all to your door quick as a flash...and don't forget the Port.
Visit our Online Wine Store to place a web order and use our convenient Quick Order Page once you know what you want. You can also download an order form and fax it back to us or use it to call in a phone order.
Be sure to use our special Texas friendly coupon codes TXDOZEN for 20% off full case orders or TXHALFRACK for 15% off half case orders or FREE75 for Free Shipping on all wine orders $75 or more. You can mix and match to build your cases and half cases - no need to order all the same wine. Go together on a case with friends or family to take advantage of these great discounts!
Click here to learn about our Kisses Trio of incredible ice style dessert wines

Download our complete Wine Catalog for some great information on our winery and all of our award-winning wines.
Our wines have been busy winning awards this year. Check out our latest news on the competition front and join our mailing list so you can keep up with the latest news and special offers.
Cheers, y'all!
A note on summer shipping: Hot summer temperatures in the South and Southwest can be hard on wine during shipping so we recommend you get your orders in before mid-July or consider waiting until late September when things start cooling down again. Another tip to consider if shipping during warmer times is to redirect your package for holding at your nearest FedEx store location to save the package sitting perhaps all day on the unconditioned local delivery truck.
All wine orders must have adult signature at delivery. If no one 21 or older is home during the day at your residence, we recommend shipping to your workplace if possible.
---
NEWS FLASH for TEXANS - The Kisses ice style dessert wines are now available at all 9 Central Market stores - 5 in DFW, 2 in Austin, 1 in Houston, and 1 in San Antonio - in the state. We are working with Redoux Wine as our Texas distributor and we will be conducting in-store tastings at each of the Central Market stores in the coming days and weeks. We hope to see y'all there! See current Tasting Schedule. Join our mailing list to get tasting invitations.

Kisses Three-Pack

1

Average rating:

$98.97

$89.99

$49.99

$105.99

$99.99

Hot Kisses

6

Average rating:

Starting from $17.99

Starting from $17.99