Fresh Grapes & Juices: Order Form
---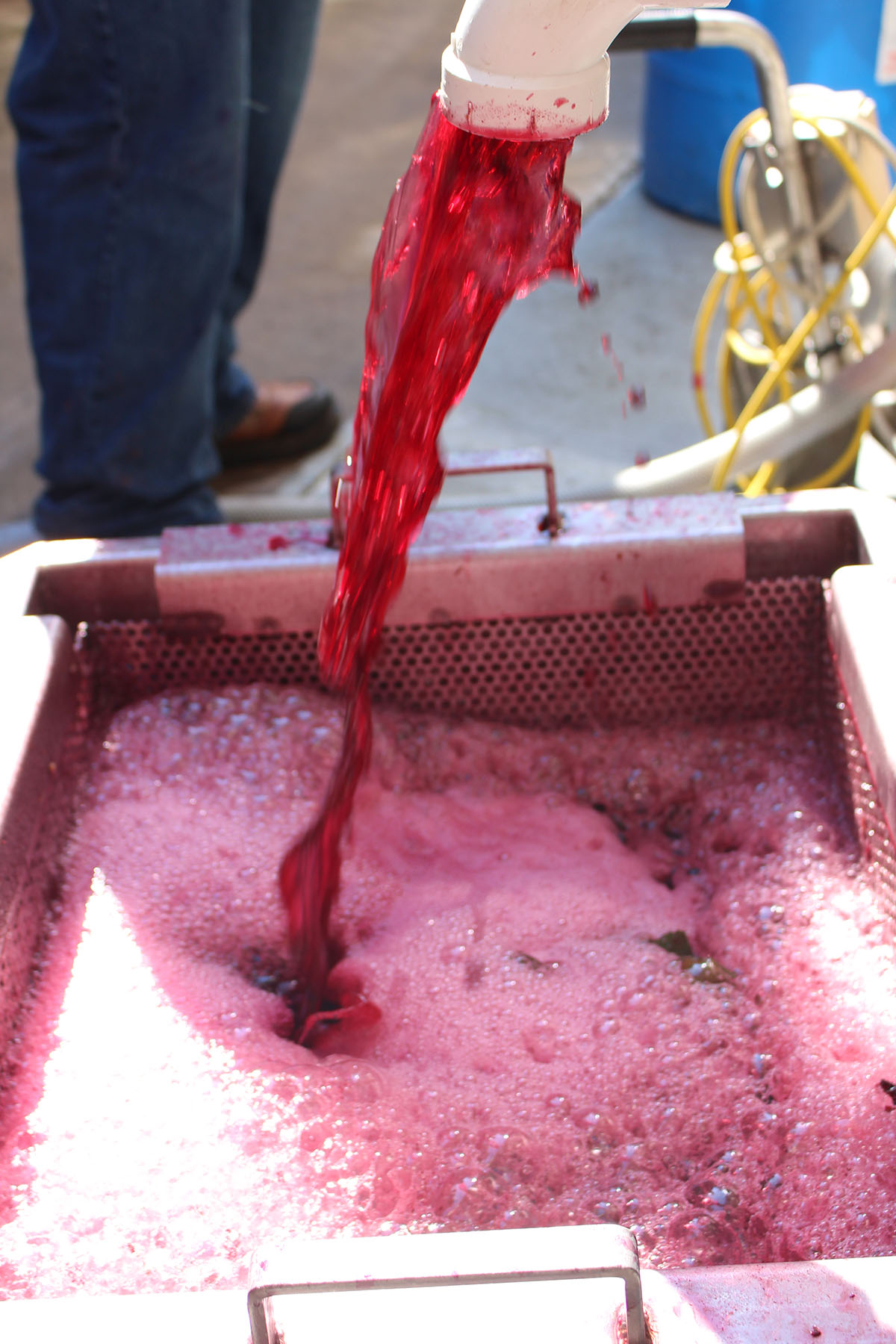 Being a grape grower in the Lake Erie Region never gets boring. Every growing season, it seems, has its own progression, which really starts the year before when the primordial buds—those that will bear fruit the following year—are formed. So, looking back, It was a long winter. The 2017 winter had a lot of snow.
May 1 marked the beginning of spring and the growing season for us. The weather suddenly went from cold spring to full-blown summer. Temperatures stayed high—in the 70's and 80's—throughout the month, with the exception of a few days where it fell below average. The net effect of the temperature pattern was that we came into spring with the sense that we were in for a late season, but early May temperatures quickly changed that. The warm weather and well-timed rain gave the vines a kick in the pants, and we not only caught up, but are seeing vine growth that is almost out of hand, with a lot of canopy and abundant growth. Temperatures have continued to be warm. June was fairly wet, but not excessively so, and we are currently getting close to being in a drought situation with rain on its way according to the forecast. Grapes don't need much rain, in any case. We are in for a great harvest! Read more about last year's harvest.

There will not be any minimum order requirements for our Local Juice this year; you can request any quantities of juice to fit your needs. Local Grapes for pickup must be ordered by the Tuesday before the weekend specified on the schedule. We cannot ship fresh grapes or juice, so all grape and juice orders must be picked up at the winery (with the exception of Australian juice pails).
Retail Customers: Give us a call at 814-725-1314 to place your order.
Commercial Customers: Please contact Randy Branch at 814-725-1314 ext. 209 for assistance with all fresh Grapes and Juices.

Make sure to CLICK THE CHECKBOX beside your desired juice and/or young wine variety and SPECIFY THE QUANTITY (in gallons) of juice/young wine you would like before clicking the ADD TO CART button.
Click the "Select" box and choose a quantity for the product you would like to order, and then click "Add to Cart."